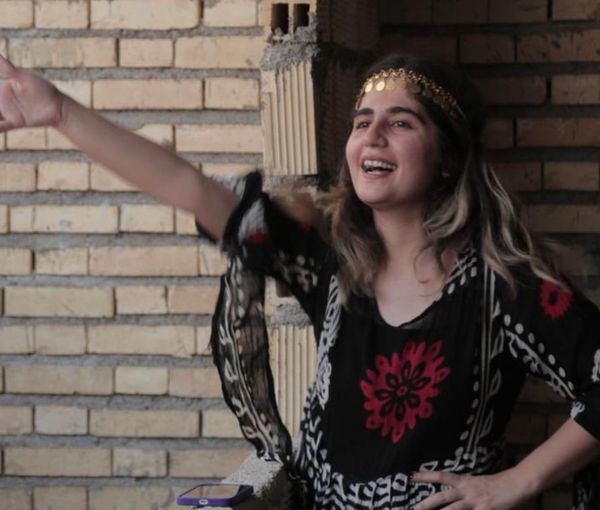 Iranian Activist Re-Arrested Hours After Release From Jail
A prominent Iranian civil rights activist has been rearrested just hours after being released from the notorious Evin prison in Tehran.
A video published on social media shows Sepideh Qolian leaving prison without the mandatory hijab and shouting defiantly: "Khamenei, cruel ruler, we will topple you."

Reports say the fearless activist was arrested by security forces while returning home to Khuzestan. It is said that the citizens who filmed her arrest have also been detained.

Qolian was sentenced to five years in prison for "disrupting public order" and "assembly and collusion against national security" after her arrest in 2018 for her role in publicizing labor protests in Khuzestan. She has also gone on hunger strike several times.

Qolian's forced confession was aired by the state television in January 2019, a stark warning to others of the consequences of speaking out against the regime.

In the program she was described as an agent provocateur with ties to Marxist groups abroad who had encouraged a strike at the Haft Tappeh Agro-Industrial Complex in Khuzestan.

Gholian later alleged that Ameneh-Sadat Zabihpour, an IRIB journalist involved in filming the confession, had been involved as an interrogator and had tortured her to confess before the camera.

It is all too common for activists to be falsely accused of such charges of espionage and colluding with foreign groups, for which the regime justifies they pay a heavy price in its brutal jails.