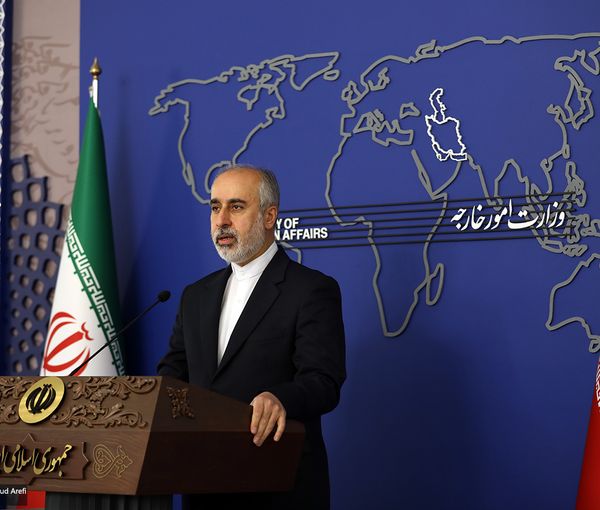 Tehran, Manama To Normalize Ties Soon: Officials
Officials from Iran and Bahrain say the two sides are ready to resume bilateral relations after seven years, following an agreement by Tehran to restore ties with Saudi Arabia.
Mamdouh Saleh, a member of the parliament of Bahrain, told the Arabic service of Sputnik on Monday that negotiations between his country and Iran to renew relations are in process.
Iran's Foreign Ministry Spokesman Nasser Kanaani also said Monday that Tehran is ready to improve ties with the Arab state again.
Meanwhile, Ahmed Al Musallam, Speaker of the Bahraini Parliament, held a meeting with a delegation from the Iranian Parliament in Manama.
The Iranian parliamentary delegation, headed by Mojtaba Rezakhah is in Bahrain to attend the International Inter-Parliamentary Union Assembly. This is the first time in seven years that Bahrain has received a senior delegation from the Islamic Republic of Iran.
Manama severed its relations with Tehran one day after Saudi Arabia cut ties with the Islamic Republic in 2015.
Iran and Saudi Arabia agreed to re-establish diplomatic ties after Chinese-mediated talks in Beijing last week. The two sides agreed to reinstate embassies and missions after seven years of deadlock.
While Saudi Arabia does not have relations with Israel, the Prime Minister and the leaders of the Israeli opposition are at loggerheads over the normalization of Saudi Arabia's ties with Iran, accusing each other of negligence, which led to the improvement of Tehran-Riyadh relations.
Israel's Yediot Aharonot daily wrote Tuesday that the negotiations between Iran and Bahrain will be an important development after seven years of stalemate.