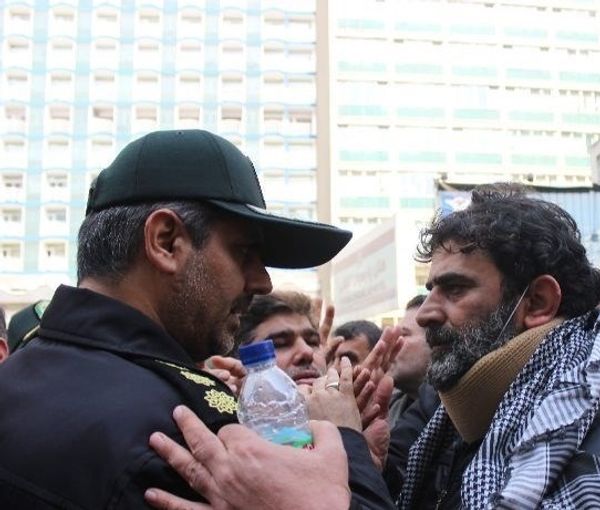 War Veterans In Iran Protest Hardship Amid Very High Inflation
A group of Iranian war veterans have once again staged a rally in Tehran to protest hardship amid a minimum 70-percent food price inflation and their inadequate pensions.
According to a video received by Iran International, one of the people who suffered injuries during Iran-Iraq war said Monday that government officials keep repeating that "you went to war for the sake of God."
This is not the first time the war veterans protest against their poor living conditions.
In the past years, they gathered many times in front of the parliament urging lawmakers to resolve their issues.
In August, Iran's Council of Retirees reported that one of the veterans wounded in the Iran-Iraq war, named Khosro Yavari, set himself on fire and died in Songhor city of Kermanshah province due to financial hardship.
Meanwhile, Iran's Parliament Speaker Mohammad Bagher Ghalibaf admitted in a televised speech Monday that the Islamic Republic has failed to resolve economic problems and control inflation. He said the regime has not been able to help people in covering their daily life expenses.
He once again claimed the government intends to compensate for this to some extent "with policies such as tax exemptions and direct subsidies".
These remarks come at a time when inflation has increased sharply this year and MPs have warned against another wave of inflation in the coming year beginning March 21.