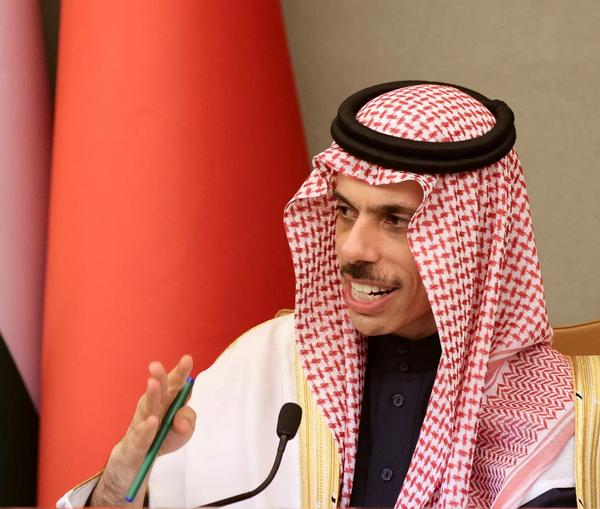 Nuclear Pact With Iran Has To Address Concerns Of Neighbors: Saudi FM
Saudi Arabia says the nuclear deal with the Islamic Republic is not "ideal" and that any agreement must address the concerns of neighboring countries.


Foreign Minister Faisal bin Farhan made the remarks on Tuesday in London telling reporters that Riyadh is open to hold negotiations with Tehran.

Saudi Arabia has time and again expressed concerns over "transgressions by Iran", particularly in its nuclear program.

Saudis say Iran's activities do not match with what Tehran declares about "the peaceful nature" of its nuclear program.
Riyadh and other Sunni Arab government in the region have been concerned about Tehran's meddling in neighboring countries and supporting militant Shiite groups in Iraq, Lebanon and the Houthi forces in Yemen.

Riyadh severed ties with Tehran in January 2016 after a pro-government Iranian mob stormed the Saudi embassy in Tehran following the execution of a Shi'ite cleric in Saudi Arabia.

Consequently, Saudi Arabia cut all trade relations with Iran and banned its citizens from visiting the country for religious pilgrimages.

In 2019, Saudi Arabia's critical oil processing installations in the east were targeted by kamikaze drones, claimed by the Iran-backed Houthi militias in Yemen. The strikes suspended over half of the nation's 12 million barrels of daily oil production output.

Sunni Muslim Saudi Arabia and Shiite Iran, which are locked in proxy conflicts around the region, launched direct talks hosted by Iraq in 2021, however the efforts have not been fruitful so far.