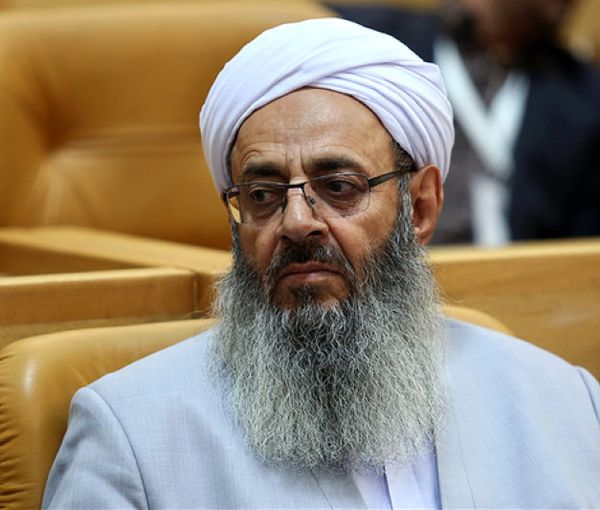 Religious Leaders Speak Out In Support Of Poisoned Schoolgirls
Mowlavi Abdolhamid, the most influential Sunni cleric in Iran, has slammed the Islamic Republic over chemical gas attacks on schoolgirls, describing them as a method of crackdown. 
The outspoken cleric said in his Friday prayer sermons that inaction by authorities in not identifying the perpetrators is a form of revenge and repression against young people who support antigovernment protests of 'Women, life, and freedom.' 
Referring to the reports that blame "an unknown group" for the attacks, he said, "What is this group that has not been identified yet? Who believes that security and military officials do not know what happened? When even a small and trivial problem is quickly dealt with, how can incidents of this magnitude remain unresolved?"
"Many are of the opinion -- and this assumption is close to the truth -- that these poisonings are a form of suppression of protests; both by the group that targets the girls and those who are aware of the circumstances of these incidents but do not stop them," Abdolhamid noted. 
Some prominent Shiite clerics have also spoken out about the mysteries surrounding the attacks, which have left around 1,000 girls sick or hospitalized since November.
On Friday, reformist politician and jurist Rasoul Montajabnia said that those behind such attacks believe that literacy for girls is "dangerous," adding that some religious fanatics resort to such actions in the name of zeal and defending hijab. He also rejected the idea that the country's intelligence agencies are incapable of identifying the attackers. Similar remarks were made by senior clerics, including Hossein Noori-Hamedani and Abdollah Javadi Amoli.