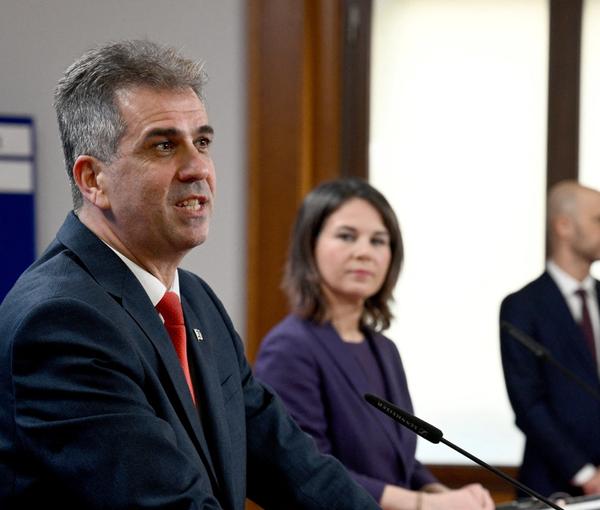 Iran Is 'A Cancer' That Finances Hamas, Hezbollah: Israeli FM
Israeli Foreign Minister Eli Cohen says there are only two ways to prevent an Iranian nuclear weapon: Going back to sanctions or have a credible military option.
Cohen made the remarks on Tuesday during a joint press conference with his German counterpart Annalena Baerbock in Berlin.
"The fingerprints of Iran state terrorism can be seen in the case of Ukraine. The Iranian regime is no longer just a regional problem but also a problem to Europe and today to the world," stressed Cohen.
He went on to say that the international community cannot ever accept a nuclear Iran and Tehran must be forced to return to full compliance with international law and the and its nuclear obligations, including cooperation with the UN watchdog, the International Atomic Eneergy Agency.
"This is the time…. This is the time to take steps. This is the time to do actions to prevent Iran to achieve a nuclear weapon," added Cohen.
Elsewhere in his statements, Cohen called on Germany to designate Iran's Revolutionary Guard as a terror organization and extend the designation to all Europe.
"Iran is like a cancer. It finances Hamas, the Jihad, and Hezbollah. A few days ago, the anti-Semitic Iranian regime imposed sanctions on German Jewish leaders and local organization. Israelis and Germans need to fight this together."
For her part, Germany's Baerbock said any nuclear escalation by Iran would be "devastating for the whole region".
She said Germany and Israel have a shared concern over reports Iran was enriching uranium to 84 per cent.