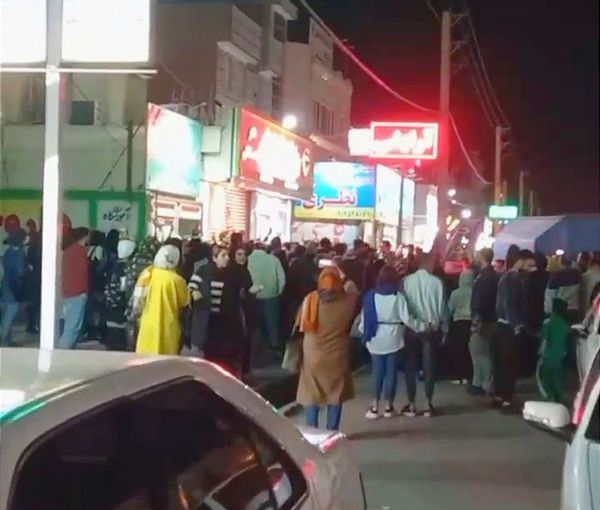 Basij Thugs Attack Girls Language School In Iran To Enforce Hijab
A group of Basij militia forces have attacked a girls' language school in Eslamshahr in the vicinity of Tehran arresting several girls on the pretext of not wearing hijab.
A video sent to Iran International shows Basij plainclothes agents raid Zabangostar school Wednesday night detaining two teenage girls after sealing off the school.
According to witnesses, Basiji forces were filming the classes during the attack.
Reports say citizens, parents and female language learners resisted the attack chanting slogans such as "Death to Basiji".
Violence against women, especially teenage girls, due to what the regime calls "improper hijab" has been going on for over four decades. During the uprising of the Iranian people the violence has intensified with the increase of women's civil disobedience against the mandatory hijab.
The Islamic Republic, however, confronts such civil disobedience with heavy punishment for what it calls "removing hijab".
Despite regime's efforts to suppress such moves, several famous figures including actresses and female athletes joined the movement against the mandatory hijab and removed their headscarves.
In a statement in January, fifteen prominent Iranian figures, who are usually referred to as "religious intellectuals", condemned the government policy of compulsory hijab and suppression of women.
Results of surveys conducted by Iranian government agencies are usually not made public, but according to a survey carried out by the ministry of Islamic guidance in 2015, more than 70 percent of Iranians do not agree with compulsory hijab.