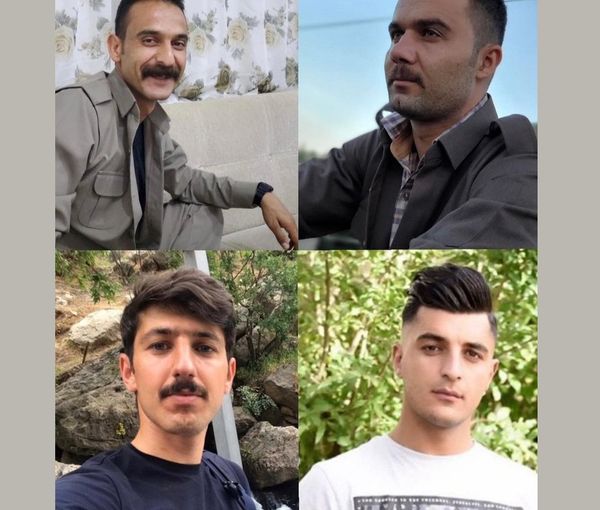 Four Iranian Kurdish Men Forcibly Disappeared For Months: Amnesty
Amnesty International says Iranian authorities have forcibly disappeared four Kurdish dissidents for seven months, by concealing their fate and whereabouts from their families and lawyer.
In a statement on Tuesday, Amnesty announced that Pejman Fatehi, Vafa Azarbar, Mohammad (Hazhir) Faramarzi and Mohsen Mazloum had been "arbitrary" imprisoned since July 2022.
According to the human rights group, the prisoners are at grave risk of torture and other ill-treatment and unfair trials on charges that carry the death penalty.
Amnesty asked the citizens to send a letter to Iran's Chief Justice Gholam-Hossein Mohseni Ejei and other officials of the Islamic Republic, to express their protest to torture, ill-treatment, unfair trials and accusations that could lead to the death penalty for these protesters.
On July 20, 2022, Iran's Ministry of Intelligence apprehended the four men near Urumieh, West Azerbaijan province, said Amnesty International.
Later, state media reported the arrest of four individuals accused of being "spies" for Israel and planning "terrorist" attacks inside the country.
The legal status of the men is unknown, but the allegations made against them represent offences punishable by the death penalty.
Amnesty International said that it is "concerned about their safety and well-being given the widespread and systematic use of torture and other ill-treatment against detainees, in particular during the investigation stage to extract confessions."
Iranian security forces have brutally cracked down on nationwide protests in the past five months. Over 500 people were killed, and thousands were detained. Political prisoners usually have no recourse to a fair trial and due process of law.