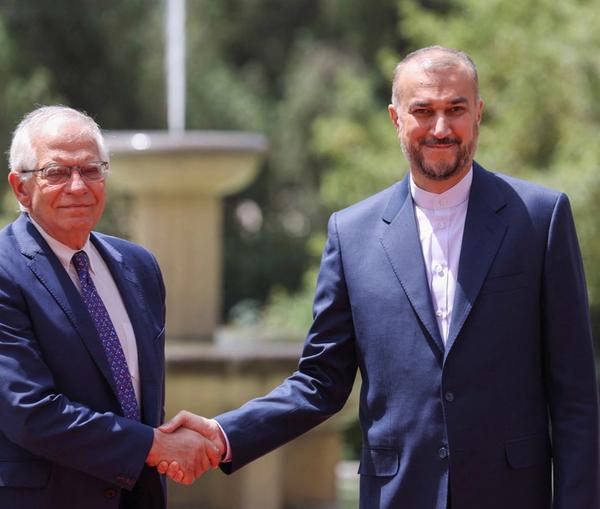 EU's Borrell Warns Tehran Over Its Behavior
Iran's foreign minister says he has held a phone conversation with the EU foreign policy chief regarding mutual ties, the nuclear issue, and Ukraine developments.
Hossein Amir-Abdollahian said in a tweet Sunday night that during the conversation he has emphasized that "Iran relies upon its people and this was proven once again by the turnout on the anniversary of the Islamic Republic on February 11.
However, Josep Borrell said in a tweet that in his conversation with Amir-Abdollahian he once again underlined the EU's position on Iran's behavior.
He stated that he told the Iranian top diplomat that they must stop human rights violations, end support for Russia's war of aggression in Ukraine, and stop unjustified detention of EU citizens.
Last week, European Commission President Ursula von der Leyen said the bloc was contemplating a new package of sanctions against Moscow and its allies, including Tehran, over the Ukraine war.
Borrell also demanded that Iran fully cooperate with the UN nuclear watchdog, the IAEA. On Sunday, Bloomberg News quoted senior diplomats as saying that the UN watchdog, the International Atomic Energy Agency (IAEA) had recently detected uranium enriched to 84 percent while monitoring Iran's nuclear facilities.
Earlier this month, Borrell warned that if Iran takes "a further step in its military assistance to Russia," the nuclear agreement will be jeopardized.
However, he reiterated EU's commitment to continue efforts at ending the impasse in the nuclear negotiations despite friction between the Islamic Republic and the Western signatories of the deal.