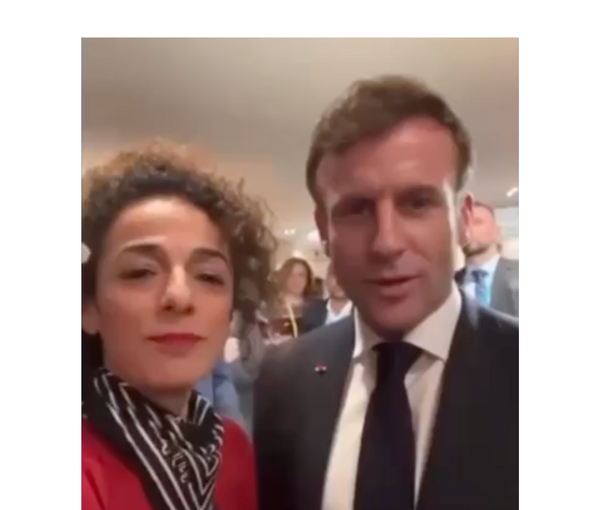 Iran Slams Support Of French President For Opposition
The Islamic Republic has lashed out at French President Emmanuel Macron for his meeting with famous US-based Iranian activist Masih Alinejad.
Foreign Ministry Spokesman Nasser Kanaani said in a tweet Saturday that "those who ignore 44 years of overwhelming support of majority of Iranians in for the country [Islamic Republic], and go to a few anonymous clowns, neither believe in democracy nor know the revolution and the Iranian nation."
He further made a threat saying, "Soon you will kneel before the perseverance, strength and greatness of the Iranian nation."
On the sidelines of the Munich Conference on Friday, Emmanuel Macron had a friendly encounter with women's rights activist Alinejad, one of eight dissident figures who have formed a coalition to support the protests in Iran.
During the short conversation, a video of which was published in Alinejad's twitter account, Macron said that "I want to congratulate you and all the members of the coalition for joining and teaming up nicely..."
The French president praised a united front among eight leading Iranian opposition figures formed earlier in February, promising to meet with the group.
Three members of the group, Prince Reza Pahlavi, Masih Alinejad and Nazanin Boniadi are participating in the Munich Security Conference, while Iranian officials have not been invited.
The dissident leaders have been participating in events around the world to make the voice of the Iranian opposition heard. Such events signal the emergence of a leadership council in the diaspora to campaign for international support in favor of Iran's protest movement.