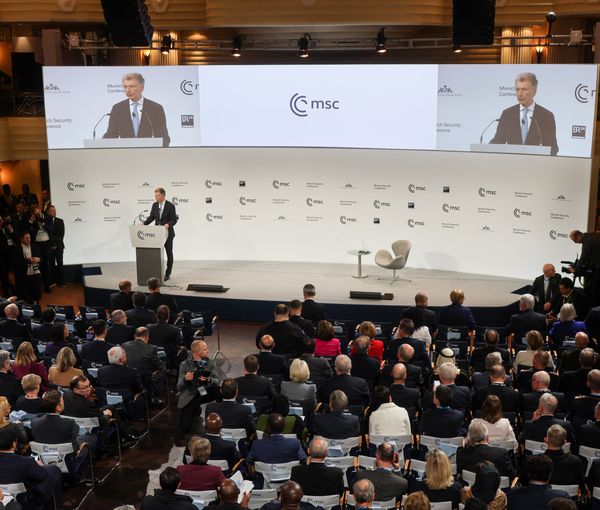 Israel Says 'All Possible Means On The Table' To Prevent Iran Nukes
Israel's Defense Minister Yoav Gallant said on Friday that "all possible means" were on the table to prevent Iran from building a nuclear weapon.
He also called on the international community to take action to stop Tehran's proliferation of advanced weapons.
"Iran is currently holding discussions to sell advanced weapons, including UAVs and PGMs, to no less than 50 different countries," he said, referring to combat drones and precision-guided munitions.
Iran has been supplying kamikaze drones to Russia that are used to target Ukraine's infrastructure. It has also supplied Houthis in Yemen with drone and missile technology, extensively used against Saudi Arabia. Iranian proxy forces such the Hezbollah and Shiite militias in Iraq are also known to have Iranian drones and rockets.
"When we speak of preventing Iran from gaining a nuclear weapon, we must keep all the possible means – I repeat, all possible means on the table," he said, speaking on the sidelines of the Munich Security Conference attended by officials from Bahrain and the United Arab Emirates.
The US and the Arab states comprising the Gulf Cooperation Council (GCC) also held a meeting of the Working Group on Iran this week during the visit of an American delegation to Saudi Arabia and issued a joint statement on Thursday, February 16.
"The United States and GCC member states condemned Iran's continued destabilizing policies, including its support for terrorism and the use of advanced missiles, cyber weapons, and Unmanned Aircraft Systems (UAS) and their proliferation in the region and around the world," the statement said.