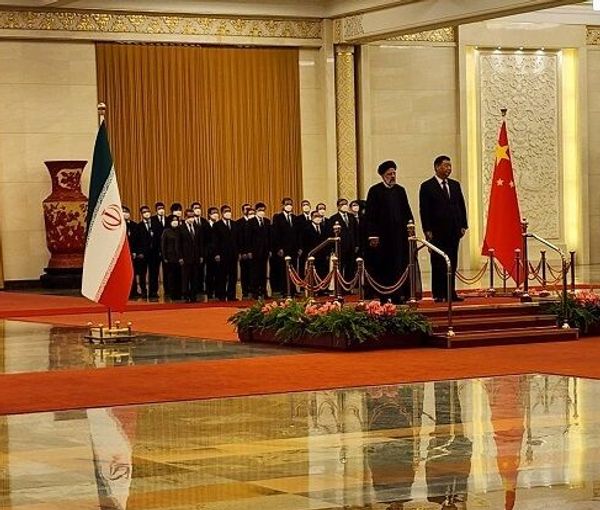 China's Xi Receives Iran's Raisi As 3-Day Visit Begins
China's President Xi Jinping will hold talks with Iranian President Ebrahim Raisi during his three-day visit to China, as he received him in Beijing on Tuesday.
Xi had invited Raisi to Beijing, and their meeting comes as both Iran and China face rising tensions with the United States over a range of global issues.
Ahead of his visit, Raisi wrote an editorial in China's state-controlled People's Daily in which he said both countries believe that unilateralism and "violent" measures such as the imposition of "unjust" sanctions are the main causes of crises and insecurity in the world.
In the editorial, Raisi described China as an "old friend", and said Iran's efforts to strengthen bilateral relations would be unaffected by regional and international situations.
The two governments are expected to sign cooperation documents during the visit, according to Iran's state news agency IRNA. A 25-year strategic partnership deal signed in 2021 has remained largely on paper.
Xi visited Saudi Arabia in December and also met members of the Gulf Cooperation Council, followed by a joint statement in which the issue of three Iranian islands in the Persian Gulf was mentioned as a claim pursued by the United Arab Emirates.
The Iranian public showed a strong reaction once the joint statement was reported by Persian media, accusing their own government of being so weak that its ally China was subtly endorsing the UAE claim.
Xi and Raisi pledged to forge a stronger alliance when they last met in person on the sidelines of the Shanghai Cooperation Organization summit in the Uzbek city of Samarkand in September.