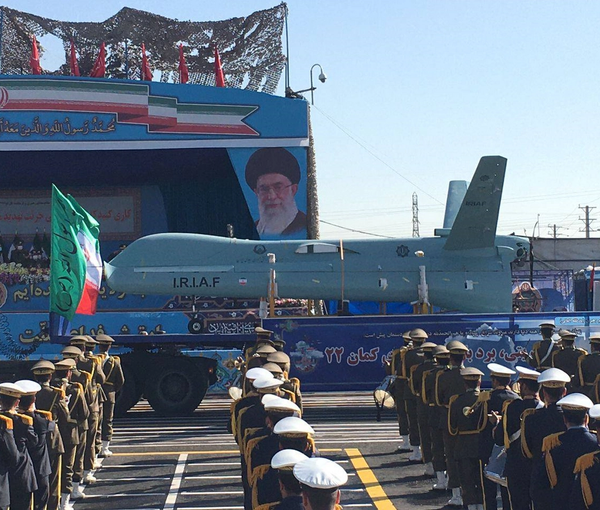 Iran Smuggles Drones To Russia By Boat, Airliners: Guardian
Iran used boats and a state-owned airline to smuggle new types of advanced long-range armed drones to Russia for use in its war on Ukraine, sources in Tehran told the Guardian.
The report saysIran delivered at least 18 of the drones to the Russian navy after officers and technicians made a special visit to Tehran in November.
"On that occasion, the 10-man Russian delegation selected six Mohajer-6 drones, which have a range of around 200km and carry two missiles under each wing, along with 12 Shahed 191 and 129 drones, which also have an air-to-ground strike capability," added the Guardian.
Unlike Shahed 131 and 136 drones, which have been broadly used by Moscow in kamikaze attacks against Ukrainian infrastructure, the higher-flying drones are able to deliver bombs and return to base.
The disclosures show that the two countries sharing hostility towards Washington are getting closer.
Iran's Islamic government has supplied hundreds of drones to Russia since mid-2022 that have been used during missile attacks to swarm Ukrainian air defenses.
Increasingly short of missiles to sustain its brutal bombing campaign of Ukraine's towns and cities, Russia has turned to Iran and also North Korea to replenish its stocks.
The United States and Europe have imposed new sanctions on Tehran for its expanded military ties with Moscow and its deadly crackdown on protests since last September.