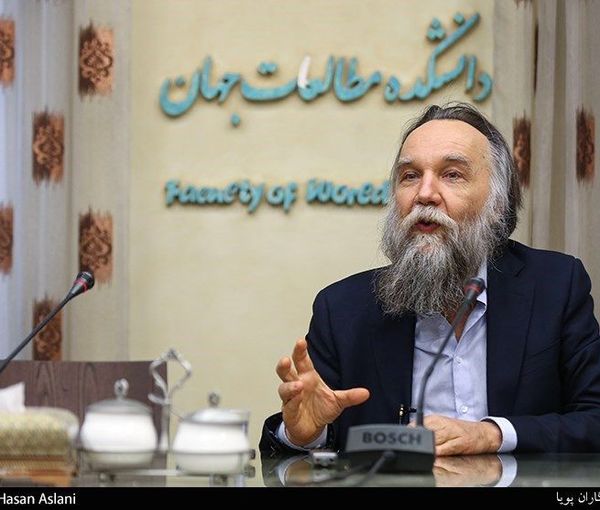 'Putin's Brain' Participates In Islamic Republic Anniversary Celebration
Alexander Dugin, the Russian ultra-nationalist philosopher, has participated in a ceremony commemorating the 44th anniversary of the establishment of the Islamic regime in Moscow.
Dugin, known as Putin's brain, is a philosopher and extremist nationalist who advocates the creation of a new Russian empire and is also a supporter of the military attack on Ukraine.
Some analysts believe that the 60-year-old theorist has a lot of influence on Russian President Vladimir Putin.
In recent years, Dugin has been invited to visit Iran regularly, usually by hardliners and entities associated with the Revolutionary Guard.
During a visit to the religious city of Qom in 2015, Dugin referred to modernity as "Satan", the West as "the hereditary house of Satan," and Iran as "the main base of war against modernity."
Dugin believes that Ayatollah Khamenei is the "best solution" for confronting the West. "If he helps to defeat the West I am sure we will emerge from this arena victorious and proud," he said, because "in the center of the Guardianship of [the Islamic] Jurist, God's will is at work."
But while he wants Ali Khamenei's help in defeating the West, Dugin concedes that he has not been successful in bringing Iran and Russia closer. "Young Iranians are not very interested in getting to know Russia. Perhaps we should search for a key to open this door between the two countries," he said.