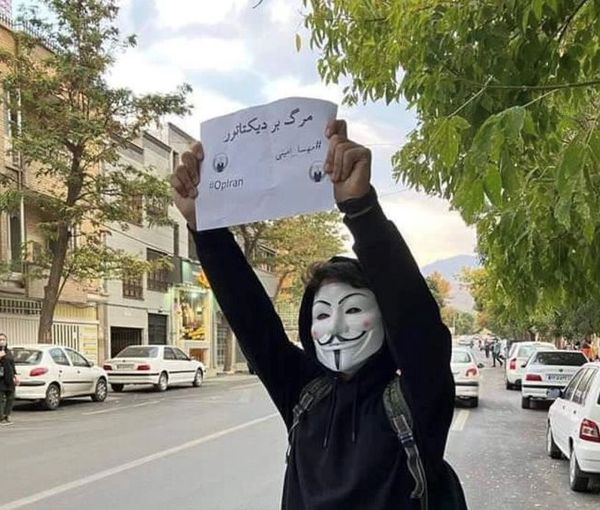 Reports Say Iranian Regime Continues Arrests, Torture Of Dissidents
While mass arrests and heavy sentences against protesters continue in Iran, reports say some detainees are being tortured behind bars.
According to information received by Iran International, Ashkan Baluch, a kickboxing athlete, who was sentenced to five years in prison, attempted suicide in a prison in Tehran and been taken to hospital, where he jumped off the third floor in a second attempt to kill himself. He remains in hospital in serious condition.
Jalal Pirdayeh, a master's student at Sharif University, has been sentenced by a revolutionary court to two years of imprisonment, two years of a ban on leaving the country, and two years of ban on activities in cyberspace.
Maryam Shokrani, a journalist at Shargh newspaper, also announced in a tweet Tuesday that after she was charged with "propaganda against the regime" she has been set free on bail, but she received another notice from the revolutionary court that her charge is changed to "acting against national security".
Meanwhile, Hengaw Human Rights Organization said Mohammad Abbaszadeh, an artist from southwestern Ilam province, has received a two-year prison sentence, a two-year ban on leaving the country, and the payment of a fine.
The US-based Human Rights Activists News Agency (HRANA) reported that Saman Seidi, a rapper arrested during recent protests, was transferred from a prison in Karaj to an unknown location on January 28.
A protester hit with 'birdshots' - small shotgun pellets that can injure eyes or even kill
In the meantime, the case of Shiva Musazadeh, a master's student in dramatic literature at Tehran University of Arts, who was arrested twice during the nationwide uprising has been referred to the Khorramabad Criminal Court.
The campaign of Baluch activists also announced the arrest of eight students of Badr al-Uloom seminary in Zahedan saying that at least six of them are from Afghanistan.
In another development, Abdol-Mahdi Mousavi, the Chief Justice of Markazi Province, said several people have been detained and five others were summoned as they planned to "cut off the Internet and electronic surveillance after obtaining weapons."
Iranian intelligence and security agencies often bring unsubstantiated charges against dissidents, who are then tried behind closed doors without a lawyer.
Information received by Iran International also indicatess that Hawri Qaderi, a 22-year-old from Marivan in Kordestan province, was arrested on January 2 by security agents and taken to an unknown location. Since his arrest, he has talked only once to his family, and efforts to find out his whereabouts have failed.
More details have also emerged about regime security forces resorting to violence against citizens.
Mahmoud Alizadeh Tabatabai, a lawyer, told Jamaran website that "doctors at an eye Hospital in Tehran have said that they had removed several hundred eyeballs."
Security forces use shotguns to fire shells filled with small steel balls at protesters. The shells are known as 'bird shots' and are indiscriminate in nature as they spread among a crowd and often injure eyes.
The lawyer added that heavy sentences have also been handed out to teenage students and high school girls.
Furthermore, Ashkan Marovati, an Iranian Kurdish boxer, who was shot during a fight with security agents, told the CNN that there were about 200 birdshots in his body and the officers fired at him from a close range.
The Kurdish boxer also added that the officers took him to the hospital because they were sure he would die.