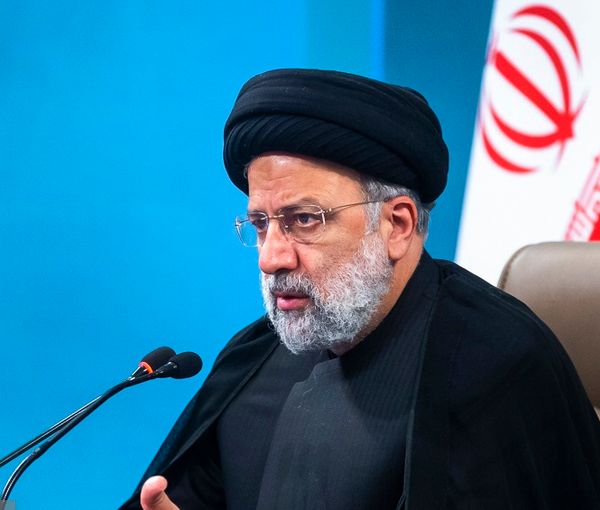 Academic Warns Raisi: There Is No Room For Trial And Error In Diplomacy
University professors, former politicians and pundits warn the Iranian government of ignoring rationality and making wrong appointments amid serious crises.
Ebrahim Fayyaz, a professor of sociology at the University of Tehran, said in an interview with Rouydad24 website that enmity with "knowledge and particularly humanities" has made academic and research institutions useless. He said the demographic situation in Iran has made it difficult for the country's rulers to keep the society under control, and it is going to be even more difficult as we go further.
As an example, he said: "We did not consider the rules of the global game when we started to sell drones to Russia. As a result, Russia took advantage of us because our foreign minister did not know how to protect the country's interests."
Iran has supplied hundreds of kamikaze drones to Russia which have been used against Ukraine's civilian infrastructure, angering the United States and Europe.
Fayyaz warned that there is no room for trial and error in International diplomacy, but this is what Iran is doing constantly. He said: "We should have defined our foreign policy with the help of the academia. But unfortunately, our government does not want to interact with the universities. Our officials want to talk. They do not want to listen to others."
Ebrahim Fayyaz, professor of sociology in Tehran
"Under the circumstances," he said, "the university does not have anything to do with the government, and the government does not take the universities seriously. The government thinks that thanks to the oil money at its disposal, it no longer needs the university. This situation pushes the universities into the opposition's lap."
Fayyaz also criticized the state television for dictating the official views to the interviewees and asking them to repeat the party line. He said: "The rulers should follow men of knowledge and not vice versa." He added: I have been barred from appearing on TV because I wanted to say what I think, not what the government wants me to say.
Fayyaz's statements was so similar to what some Economists such as Moreza Ezzati, who has said, "public interest is not a priority for the government," and politicians such as former lawmaker Gholam Ali Jafarzadeh Imanabadi who regrets that "There are no wise and educated individuals around President Ebrahim Raisi."
Imanabadi has recently charged in an interview with Nameh News that the Iranian President has given big jobs in his cabinet to day dreamers and naïve individuals. Instead, he has removed a lot of wise, highly skilled, expert and well-educated individuals from their posts.
"The situation will be like this as long as national interests are not among the priorities of top officials and they make their decisions based on their biases and grudges and give opportunities to radical elements devoid of wisdom," Imanabadi argued.
"The only thing these officials can do is criticize former officials and blame them for all the problems that have been created recently." He added: "Even the Taleban in Afghanistan have realized that they need to talk with America if they want to solve their problems, but Iranian officials ignore obvious realities. At the same time, they fabricate their own figures to pretend that the country is on the course of progress. Raisi recently made so many claims…all contradicting the Central Bank and the Statistical Center's official figures."
Stating that general dissatisfaction in Iran is at a record level, Imanabadi said that Raisi should set aside factional differences and bring back the experts to the government. Referring to Raisi's frequent analogy about the "train of progress," Imanabadi said: "Where is this train? It either does not have a driver to steer it, or it has been derailed."