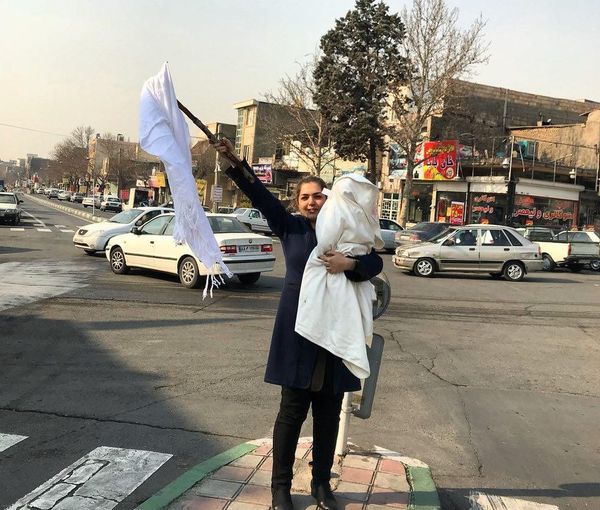 Iranian Police Still Send SMS Warnings To Women Over Hijab
Iran's police say warning text messages are still being sent to women drivers regarding improper hijab because "removing hijab" is a criminal offense.
Mehdi Hajian, the Spokesman of Iran's Police said Saturday that the text messages are sent to vehicle owners who have not been wearing proper hijab in their vehicles.
In an interview with Fars news agency, affiliated with the IRGC, Hajian emphasized that according to the Islamic Penal Code, the police have a "duty" to send text messages to vehicles whose passengers do not wear the mandatory hijab.
In the past weeks, social media users reported that after a pause during the uprising of the Iranian people against the clerical rulers, the police resumed warning women with text messages. The practice is a few years old and previously women who were warned had to go to a police station and sign a pledge.
After the death in custody of Mahsa Amini in mid-September, many women showed opposition to the mandatory hijab and refused to wear headscarves in public places.
On January 10, the Prosecutor's Office of the Islamic Republic issued a directive ordering the police to deal decisively with "hijab removal".
According to the directive, the main punishment for removing hijab is between ten days to two months of imprisonment, but the courts can sentence those arrested to paying a fine and supplementary punishments.