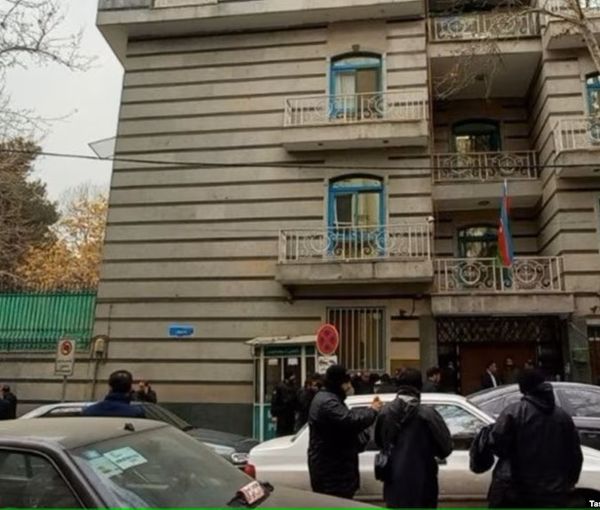 Armed Attacker Kills One In Azerbaijani Embassy In Tehran
An armed attacker who entered the Azerbaijani embassy in Tehran and opened fire killing one person was arrested, the city's police chief said.
Fars news website affiliated with Iran's Revolutionary Guard quoted police chief as saying, "This individual today morning entered the Azerbaijani embassy with a gun opened fire and in this incident one person was killed and two were injured."
He added, "With quick police action the individual was arrested, and an investigation is under way. The person entered the embassy with his two small children. He has indicated that he had personal and family difficulties."
Other reports say the individual who was armed with an AK-47 assault rifle gained access to the compound when an embassy employee was entering the building.
The Azerbaijani foreign ministry issued a statement saying, "The attacker broke through the guard post, killing the head of security with a Kalashnikov assault rifle."
It added that an "anti-Azerbaijani campaign" in Iran had contributed to the attack.
In a strongly worded statement, the Azeri ministry also accused Iran of long ignoring Baku's calls to bolster security at its embassy in Tehran.
"Unfortunately, the latest bloody terrorist act demonstrates the serious consequences of the failure to give the necessary attention to our constant appeals in this regard," it said.
Both Iranian and Azerbaijani officials say further information will be issued as the investigation reveals more details.