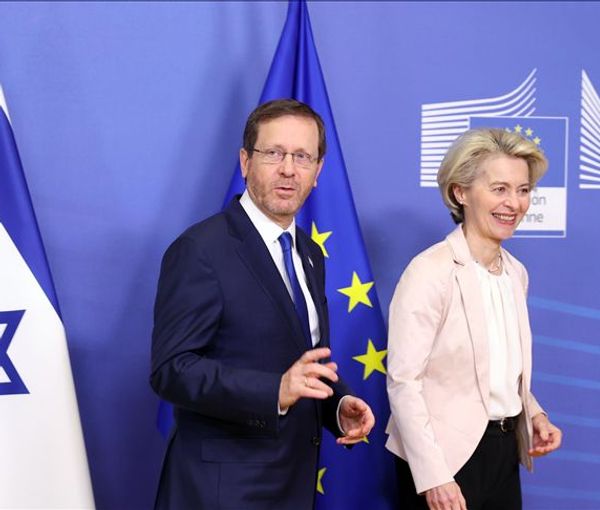 Israel Calls On Europe To Take Firm Stand Against Iran
Israeli President Isaac Herzog has called on Europe to take a firm stance against Iran as it poses a challenge to Israel, the region, Europe, and the world.
Herzog made the comments Wednesday in a meeting with European Commission President Ursula von der Leyen in Brussels.
"Iran is fighting Ukrainian citizens by supplying drones and lethal weapons, endangering the world by rushing toward nuclear capabilities, killing and torturing its own citizens,'' he stated.
Earlier this week, the European Parliament approved a resolution with absolute majority to designate Iran's Islamic Revolutionary Guard Corps (IRGC) as a terrorist organization. However, the EU refused to do so, with its Foreign Policy Chief Josep Borrell saying the move needs a ruling by a European court.
The West on Monday stepped up pressure on Iran over its crackdown on protests and arms supply for the Russian invasion of Ukraine. The US, the European Union and United Kingdom imposed fresh sanctions on Tehran.
Members of the European Parliament as well as Iranians have called on European politicians to declare the IRGC as a terror group, as it is responsible for leading most of the security forces who killed, maimed and arrested protesters.
The issue of Europe listing the IRGC emerged in recent weeks as the Iranian regime has killed more than 500 people during popular protests that started in September, after the death of Mahsa Amini in hijab police custody.