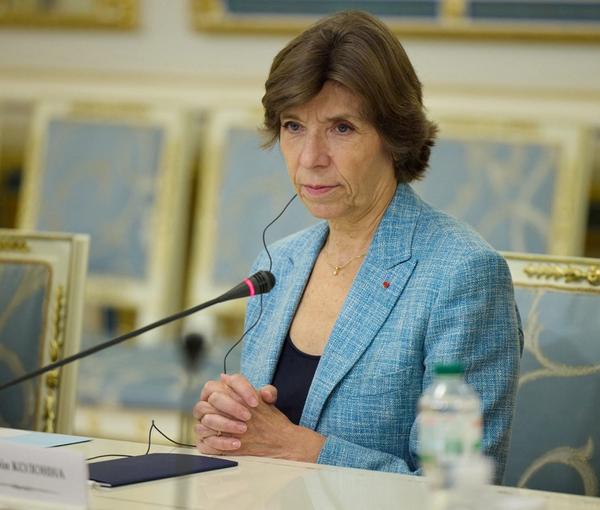 France Urges Iran To Release Seven French 'Hostages'
French Foreign Minister Catherine Colonna has called for the release of "seven French hostages" imprisoned in Iran.
According to the French Foreign Ministry, in a phone conversation with her Iranian counterpart Hossein Amir-Abdollahian, Colonna called the detention of French citizens in Iran "arbitrary".
Iran often arrests Western citizens on vague charges and uses them as pawns to pressure their countries.
The French Foreign Minister also asked the Islamic Republic to respect international laws and condemned the repression of protesters in Iran.
According to Iran's Ministry of Foreign Affairs, Amir-Abdollahian once again called Iran's nationwide protests "riots" and claimed that France "incites riots in Iran".
Amir-Abdollahian further referred to the possibility of Europe designating Iran's Revolutionary Guard as a terrorist organization, saying that the Islamic republic is closely monitoring the behavior of the European Union and will make its next moves accordingly.
The phone conversation comes less than a week after a resolution was passed in the European Parliament against the IRGC.
Despite the approval of this resolution, EU Foreign Policy Chief Josep Borrell stated that the EU is not able to declare the IRGC a terrorist organization at this stage without a ruling from a European court.
Also, the phone call between the foreign ministers of the Islamic Republic and France comes shortly after Tehran announced sanctions against dozens of individuals and entities of the European Union and the UK, including staffers at the French satirical magazine Charlie Hebdo and the mayor of Paris.