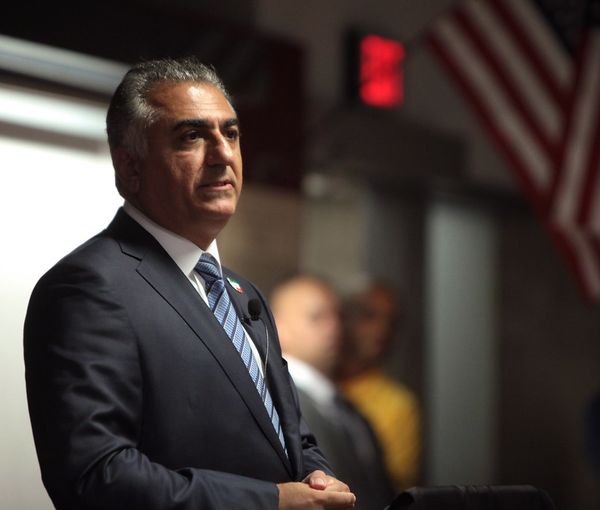 Iran's Exiled Prince Says He Will Visit Several Countries To Seek Support For Protests
Iran's exiled Prince Reza Pahlavi has announced his plans to visit different countries in the next few weeks and meet with top officials and parliamentarians.
In an interview with Sky News, Prince Reza Pahlavi emphasized that he is not looking for power, adding that "My only goal is to bring our country to a point where the Iranian people, in a free and fair election can determine their own future in terms of self-determination."
"I'm not running for any office, nor do I seek any political position in the apparatus of state. I'd rather be an advocate for the people and stand by their side," he underlined.
Reza Pahlavi expressed hope that when the opposition is united and each of its members receive the support of the international community, it will be possible to oust the regime as quickly as possible by staging nationwide strikes.
Once again, he asked all pro-democracy and secular political groups of any aspiration, including left, right and center, to help him form this coalition.
He once again stressed that the process of transition from the Islamic Republic will continue with a transitional government, and finally the people will decide on the political future of Iran through a free referendum.
"The world needs to …begin to think of how they can elevate the pressure by having maximum support …in helping the Iranian people get rid of this regime which is the fundamental problem in the first place," Pahlavi emphasized.