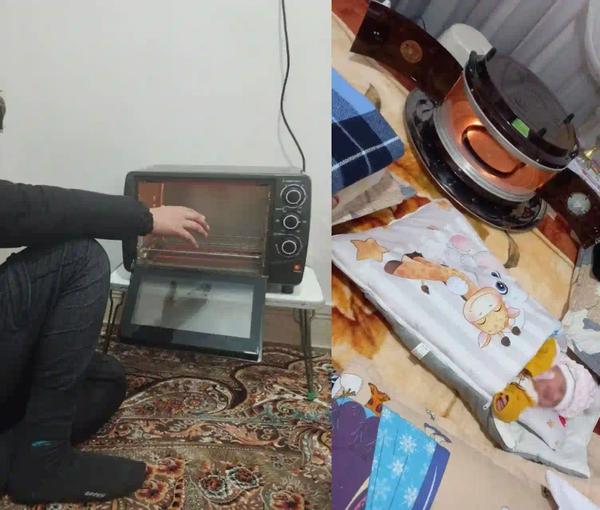 Angry People Hold Gathering In Northeastern Iran To Protest Gas Shortage
Iranians in the northeastern Torbat-e Jaam city held a protest rally in front of the governor's office to protest government inefficiency amid natural gas shortage.
Videos received by Iran International show that people chant anti-regime slogans, saying "We don't want incompetent authorities!"
Reports say amid the natural gas crisis, the price of non-gas heating devices like oil heaters have increased sharply in the city in the Khorasan region where the town is located.
A citizen has told local media that due to the crisis he has to warm his children at home using a hair dryer.
Meanwhile, videos on social media show a long queue in Torbat-e Jam to buy kerosene.
Earlier, Oil Minister Javad Owji announced that the city's natural gas is still cut off.
On Monday, people in Torbat-e Jam also rushed to the Red Crescent building to get oil heaters. Videos show some agents prevented people from breaking into the facility.
Some other videos on social media show long queues in Sabzevar in the same province to fill liquid gas and picnic capsules.
Gas shortage, especially in three provinces of Razavi Khorasan, South Khorasan and North Khorasan, has caused many problems for people.
In order to resolve the gas crisis in Tehran and other cities, the Islamic Republic has shut down schools and offices.