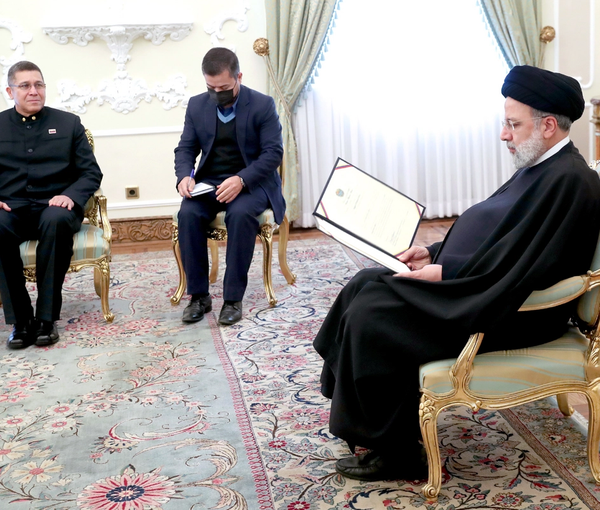 Iran Warns Venezuela Over Improving Ties With US
Iran's President Ebrahim Raisi has warned Venezuela's Nicolás Maduro against normalizing relations with the United States, after signs that Caracas entertains the idea.
In a meeting with the new ambassador of Venezuela to Tehran on Sunday, Ebrahim Raisi claimed, the Americans want closer ties with Venezuela due to the country's need for energy resources.
Raisi's warning came as President Nicolás Maduro said in a televised interview on Sunday that "Venezuela is ready, totally ready, to take steps towards a process of normalization of diplomatic, consular, and political relations with the current administration of the United States and with administrations to come."
The Maduro regime has been trying for years to find ways to reduce the impact of US sanctions with help from the Islamic Republic
"We are prepared for dialogue at the highest level, for relations of respect, and I wish a beam of light would come to the United States of America, they would turn the page and leave their extremist policy aside and come to more pragmatic policies with respect to Venezuela," he said.
Venezuela welcomed negotiations with the United States after the Biden administration reduced restrictions on Venezuela's oil sector, and in recent days, the first shipment of Venezuelan oil was sent to the United States.
Maduro cut off ties with Washington in 2019, when the administration of Donald Trump recognized Juan Guaido as Venezuela's interim president.