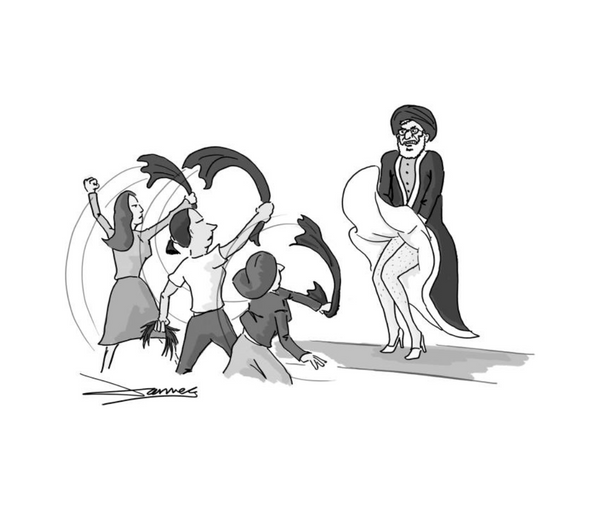 Hardliner Iran Students Demand Expulsion Of French Envoy Over Cartoons
Hard-line student unions have called on Iran's foreign minister to expel the France's ambassador over "insulting cartoons" by French satirical magazine Charlie Hebdo.
In a letter published by ISNA in Tehran on Sunday, the student unions called on the foreign ministry to take "the most serious action against the new insult supported by the Elysée against the people of Iran and Muslims of other countries."
"Considering the history of Charlie Hebdo in insulting the sanctities of about 2 billion Muslims around the world, we expect the foreign ministry not to accept any excuses by the French government," reads the letter.
The Iranian foreign ministry on Wednesday summoned France's envoy to Tehran to protest "insulting" cartoons depicting Supreme Leader Ayatollah Ali Khamenei published by Charlie Hebdo.
The magazine said the series was part of a competition it launched to support anti-regime demonstrations in Iran. France has said media in free and the government cannot interfere with what they publish.
Foreign ministry spokesman Nasser Kanaani said the publication of the cartoons was an "insult to authority, sanctities, and religious and national values" of Iran and the Islamic Republic does not accept these insults.
Charlie Hebdo has been the target of three terrorist attacks: in 2011, 2015, and 2020. All of them were presumed to be in response to several cartoons that it published controversially depicting Islam's Prophet Muhammad. In the 2015 attack, 12 people were killed.