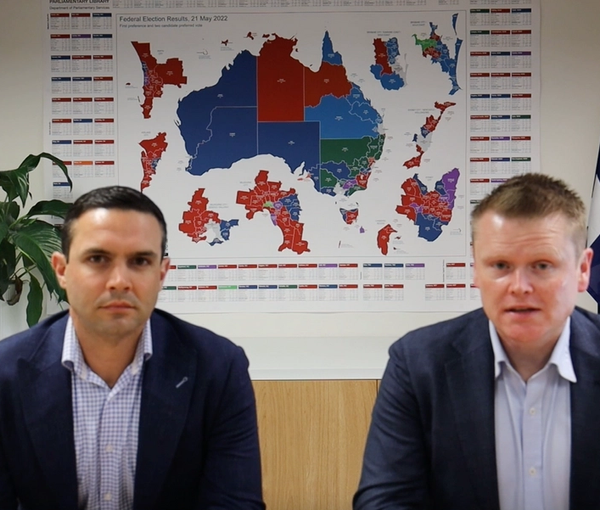 Australian Lawmakers Urge Iran To Stop Death Sentences For Protesters
Two members of the Australian House of Representatives have called on the Islamic Republic to stop issuing death sentences for people arrested in recent protests.
In a letter to the Charge d'affaires of The Islamic Republic in Australia Tuesday, Keith Wolahan and Aaron Violi said no one should receive deaths sentence for exercising political rights.
Keith Wolahan an Aaron Violi also offered to take political sponsorship for fifteen protestors imprisoned in Iran who are facing the death sentence.
"Mohammed Mehdi Karami is only 22 years of age and has just been sentenced to death for protesting," said Wolahan in the letter.
Wolahan also added that it was heartbreaking to hear of Karami's phone call with his father where he asked him not to tell his mother about what is just being announced.
For his part, Aaron Violi also stressed that as members of the Australian Federal parliament, he and Keith Wolahan sponsored 15 protesters for protection from the Islamic Republic regime, including Karami.
"Behind every protester that is in prison is their families that are suffering, and we are calling on the Islamic Republic regime to show mercy on these protesters and their families," he underlined.
Earlier in November, Wolahan expressed solidarity with Iranians in their fight against clerical rule, saying that the Islamic Republic will face the consequences of mistreating protesters.
Wolahan represents the division of Menzies where the largest population of Iranians live in Australia.
Amid the protests after the death in custody of Mahsa Amini in mid-September, Iranian clerical rulers executed two anti-regime protesters namely Mohsen Shekari and Majidreza Rahnavard, both 23.