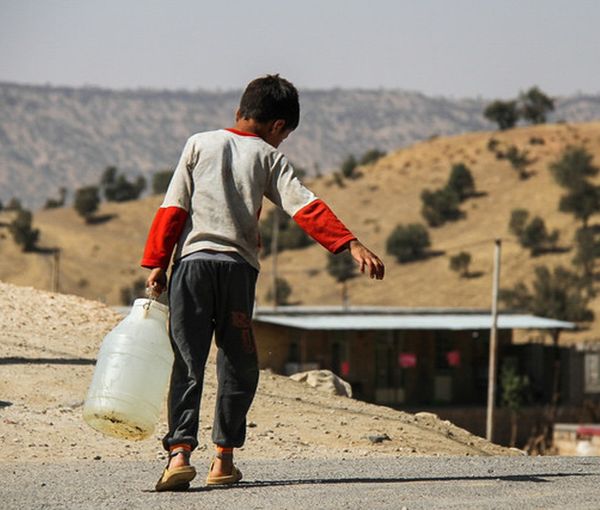 270 Cities In Iran Facing Critical Water Shortage: Official
An Iranian official has confirmed that 270 cities and towns are suffering from acute water shortage as water levels at dams have dropped to critically low levels.
CEO of Iran Water and Wastewater Company, Atabak Jafari issuing the warning on Sunday added that the price of water for subscribers would be increased in the coming year.
He justified the increase by saying that "this is not to boost the income of the government, but it is rather to correct the consumption pattern."
IRNA quoted Jafari as saying that the drought in the last three years is the reason why water reservoirs feeding cities and towns are near empty.
The worsening of the water crisis, caused by global climate change, combined with the inefficient management of the Islamic Republic, has led experts to warn about possible social and political crises.
Water reservoirs in Iran are at an all-time low, threatening nationwide rationing soon, local media and officials say.
Khorasan daily said last week that water behind 10 important dams have decreased 25 to 75 percent in comparison to the average in previous years.
Ten days into winter, figures show that the level of precipitation has been extremely low in different provinces of Iran.
According to latest official statistics of Iran Water Resources Management Company, the total water reserves are about 18 billion cubic meters, and on average, about 63% of the country's dams are empty.