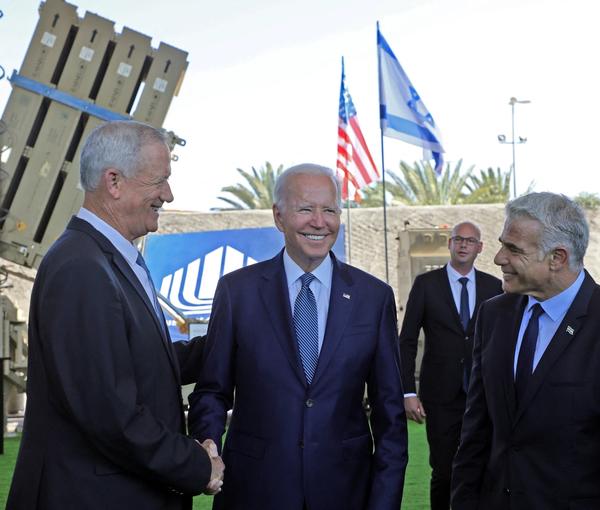 Biden 'Looking Forward' To Working With Netanyahu On Iran Threat
President Joe Biden says he looks forward to working with the new Israeli Prime Minister Benjamin Netanyahu, to address many challenges, including threats from Iran.
In a statement released on Thursday, the US President called Netanyahu "my friend for decades" and said he looks forward "to working with Prime Minister Netanyahu, who has been my friend for decades, to jointly address the many challenges and opportunities facing Israel and the Middle East region, including threats from Iran."
Netanyahu who always opposed the Obama-era nuclear accord with Iran known as JCPOA was a close ally of Biden's predecessor, Donald Trump and opposed Biden's policy to negotiate with Tehran to revive the deal. Trump abandoned the agreement in 2018 demanding more concession by Iran.
However, Biden's diplomatic effort came to a standstill last August, and since then Iran has been supplying suicide drones to Russia to attack Ukraine and has killed hundreds of antigovernment protesters. Both the United States and its European allies say that resuming the nuclear talk sis not their priority in the current situation.
Biden also praised more integration in the Middle East, calling it a "more hopeful vision of a region at peace, including between Israelis and Palestinians." This is an endorsement of the 2020 Abraham Accords that established full ties between Israel and four Arab states. Reports in recent days indicate Netanyahu is hopeful to also establish relations with Saudi Arabia.
Military cooperation between Israel and several Arab states is also expanding aimed mainly at containing the Iranian threat.