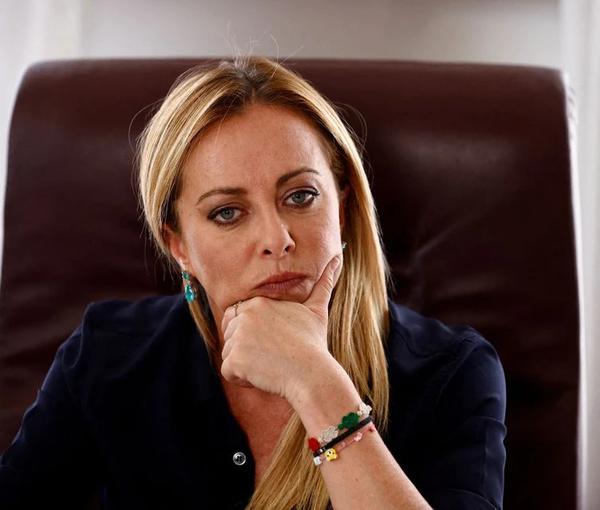 Italian PM Says Repression Of Protesters In Iran 'Unbearable'
Italy's prime minister has slammed the repression of protesters in Iran saying that issuing death penalty for demonstrators is "unacceptable and intolerable".
Prime Minister Giorgia Meloni said Thursday that the events underway in Iran cannot be tolerated by the European country.
"What is happening today in Iran is unacceptable for us, Italy can no longer tolerate it," she told to an end-of-year press conference.
If the Iranian regime does not change its stance, Rome will consult with its allies to take more effective action against the Islamic Republic, added Meloni.
On Wednesday, Italian Foreign Minister Antonio Tajani summoned the Iranian envoy to Rome urging the regime to stop executions and start a dialogue with protesters.
Last week, Italian lawmakers approved a draft resolution urging Iran to immediately stop issuing death sentences to anti-government protestors and free all detainees.
The resolution was unanimously passed by the Foreign and European Affairs Committee of the Italian Chamber of Deputies, and they called on the Islamic Republic to withdraw all charges against protesters.
Earlier, the Italian Senate's Foreign and Defense Committee approved a similar resolution.
Iran on December 8 hanged 23-year-old Mohsen Shekari after a secret Revolutionary Court trial. Four days later Majidreza Rahnavard, also 23, was hanged in Mashhad in front of a hand-picked group of insiders.
At least forty protesters are in risk of execution or death penalty sentences by courts while nearly all their rights are grossly violated.