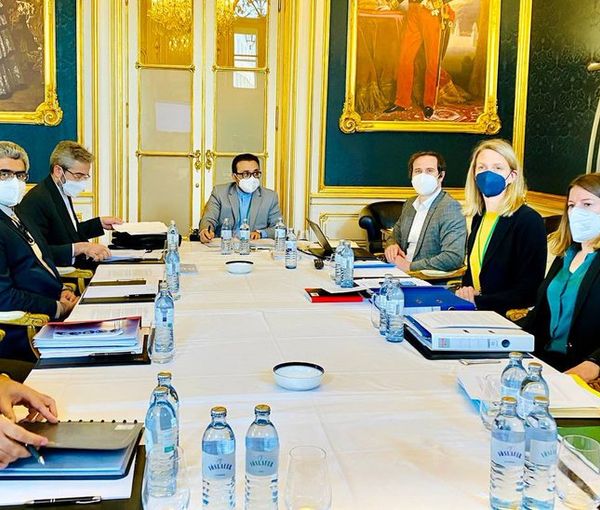 Germany Says Not Interested In Resuming Nuclear Talks With Iran
As the Islamic Republic of Iran seems to be searching for a way to resume suspended nuclear talks, Germany, one of the negotiating sides, is opposed at this time.
German Foreign Ministry spokesman Christofer Burger stated Wednesday that Berlin sees no reason to return to the JCPOA negotiations.
"From our point of view, there are currently no indications or reasons for a resumption of the Iran nuclear negotiations," said Burger, noting that Berlin is focusing on support for Iranian protesters.
He said Germany wants to be on the side of the people who are in the streets fighting for their freedom and dignity and to increase pressure through sanctions on the regime to stop its repression of the people.
US National Security Council Strategic Communications Coordinator John Kirby also told reporters last week that Washington does not "see a deal coming together anytime soon, while Tehran continues to kill its own citizens and sell UAVs to Russia."
While Germany says there is no reason to resume the JCPOA talks, Iran's Foreign Minister Hossein Amir-Abdollahian announced during his trip to Oman on the same day that Muscat is "seriously making efforts" to mediate to revive the nuclear deal.
The European parties to the Iran nuclear deal and the United States say they were "very close" to reaching an agreement to revive the 2015 deal a few months ago, but Iran failed to cooperate by suddenly presenting "unacceptable" preconditions.