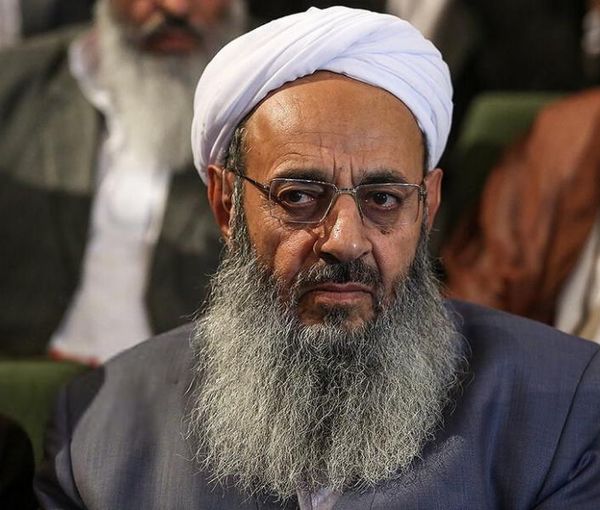 Top Sunni Cleric Warns About Execution Of Iranian Protesters
Leading Iranian Sunni cleric Mowlavi Abdolhamid has once again warned about the consequences of executions and suppression of protesters in Iran.
In a tweet on Monday, Abdolhamid, the religious leader of Iran's largely Sunni Baluch population, asked the authorities of the Islamic Republic to listen to the voice of the protesters.
His comments came after the Iranian regime hanged a second protester, Majidreza Rahnavard in less than a week in public on Monday after charging him with killing two members of security forces.
"Arbitrary executions and repression have no result other than God's displeasure, public hatred, and igniting the nation's anger," reads his tweet.
He further asked the government to "see the facts and hear the voice of the people."
During his trial, Majidreza Rahnavard was denied the right to choose a lawyer, and his execution was carried out only 23 days after his arrest, which has raised many questions about the trial process and judicial justice.
Abdolhamid had previously said in reaction to the execution of Mohsen Shekari, who was the first protester hanged by the regime December 8, "it is not correct from the viewpoint of the Quran and Sharia to execute a person who did not kill anyone and only blocked the road and used a knife."
Mohsen Shekari, the 23-year-old protester was only accused by the judiciary of blocking a street and injuring a Basij militia.