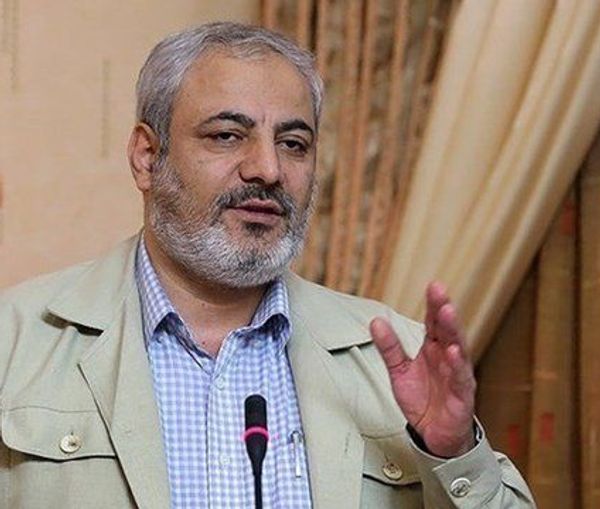 IRGC Agency Official's Arrest Confirms Authenticity Of Leaked Files
The arrest of the deputy head of IRGC's Fars news agency for "forging briefing reports" confirms the authenticity of documents a hactivist group released last week.
The state-run television (IRIB) confirmed the arrest of Abbas Darvish-Tavangar, a high-profile hardliner journalist and politician in its Monday evening 20:30 program, hours after rumors of his arrest were reported by a reformist newspaper.
Mentioning Darvish-Tavangar only by initials, the program said as a journalist who often participated in meetings with top officials and had access to some news but had "forged" reports and created false briefing papers "without authorization".
"Unauthorized" reports and newsletters refers to a series of document that a hactivist group, Black Reward, said on November 25 it had acquired by hacking into the database of Fars News Agency claiming it had obtained confidential newsletters sent by the news agency to the office of Supreme Leader Ali Khamenei and other top officials.
Black Reward made scandalous documents as well as recordings of some confidentially held meetings available to the public and media. Several of the documents and recordings contain material that are highly damaging to the image of the regime and its officials including Supreme Leader Khamenei.
Iran International published a report at the time on a sensitive document that showed pervasive concern among officials over ongoing anti-regime protests.
IRIB's 20:30 is known for being largely produced by security organizations. The program often contains so-called "confessions" of those arrested on security charges and propaganda against opposition and dissident figures and spreads unsubstantiated accusations political groups and activists and even ordinary citizens.
Hossein Salami (R) among other IRGC commanders in a ceremony on April 14, 2022
Some social media users have suggested that the regime has taken action against Tavangar, a quite controversial figure, to portray the documents as written by a rogue person and unused by officials.
Abdollah Ganji, the former editor of the IRGC-linked Javan newspaper who is now chief editor of Tehran municipality's Hamshahri newspaper, in a tweet on December 2 claimed that as a former member of Fars News Agency's policymaking council he had never seen any such briefing reports. "This sort of work is done by someone who, incidentally, worked at Fars," he wrote while trying to attribute the leaked papers only to Tavangar.
Tavangar, apparently, also secretly recorded some meetings, including a meeting between a Revolutionary Guard general and a group of media managers or representatives from outfits affiliated with the IRGC. The audio file obtained by the hactivist group revealed IRGC and its Basij militia's concern about security forces' capability to quell the unrest widely spread across the country.
One of the documents quoted Khamenei as saying that he did not expect anti-government protests that have engulfed the country in the past three months to end soon. The newsletter claimed Khamenei had ordered security and intelligence bodies to issue a joint statement about the protests.
The leaked material show Khamenei plays a major role in decisions that lead to the violation of human rights and the secret operations of intelligence agencies against dissidents including the order to "disgrace" a top dissident Sunni leader, Mowlavi Abdolhamid Esmail-Zehi, in the restive Sistan-Baluchestan Province instead of arresting him. This could be interpreted as a character assassination order.
The IRIB program that confirmed Tavangar's arrest was produced by Ameneh-Sadat Zabihpour who critics often refer to as "interrogator-journalist" for her alleged direct role in forcing detainees to make false self-incriminating "confessions" under duress to be used in the program. She and her colleague Ali Rezvani were recently designated by the US treasury for violation of human rights and other collaboration with security forces.