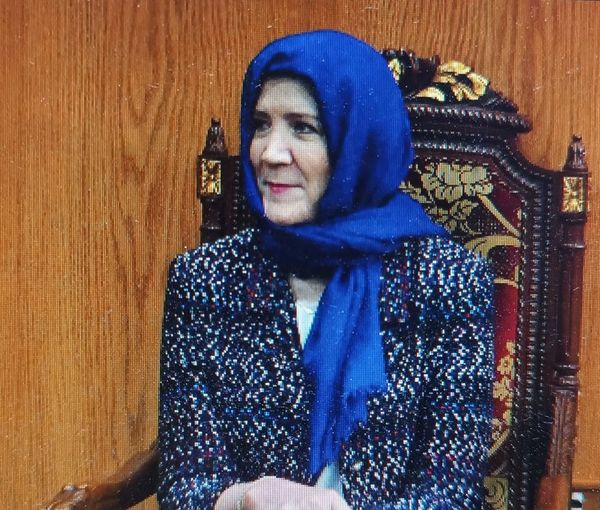 US Envoy Slammed For Wearing Hijab In Meeting With Hezbollah Supporters
Critics say the US ambassador in Lebanon was wrong to wear a headscarf in a meeting with Hezbollah supporters and her move weakens US support for protesting women in Iran.
Lebanese media have recently published a photo of Dorothy Shea wearing hijab during a meeting with Lebanon's Higher Shia Islamic Council members.
One senior diplomatic source told the Washington Free Beacon that the act undermines Washington's efforts to support Iranian protesters who are against the clerical regime.
Hezbollah is backed by Iranian regime to expand its military and ideological influence in the region.
The images raised eyebrows among some officials in the State Department. Iranian-American groups have also expressed shock over the photos of the US diplomat in a headscarf.
"What message does this send to them in this unspoken, yet highly symbolic act of submission by a US ambassador who takes on the very appearance of the oppressors? I understand that as diplomats we are supposed to be sensitive to the culture in which we work, but sometimes, events take priority," a senior State Department official told Washington Free Beacon.
"Shame on Shea for wearing a headscarf at Lebanon's request—who we all know take their orders from Tehran as Iranian women are being killed for their courageous actions of saying no to mandatory hijab," Bryan Leib, executive director of advocacy group Iranian-Americans for Liberty, told Washington Free Beacon.