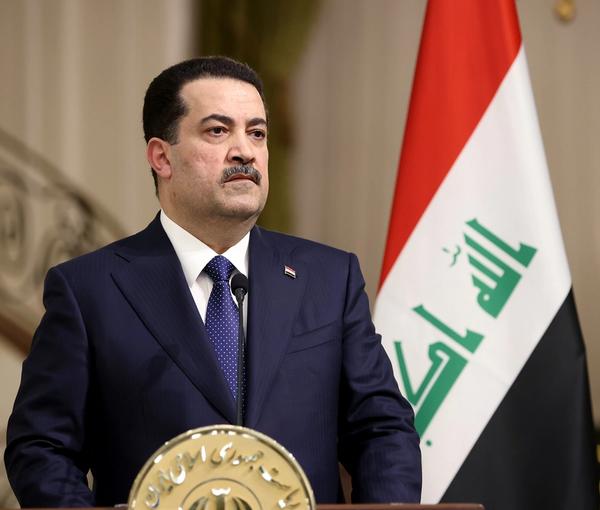 Iraqi PM Tells Raisi Baghdad Will Not Allow Threats From Its Territory
While Iran's IRGC has launched missile attacks on Iraq's Kurdistan region, Iraqi Prime Minister says his government will not allow its territory to be used to "harm any side."
Mohammed Shia' Al Sudani made the comments Tuesday in a meeting with Iranian President Ebrahim Raisi as part of his visit to the Iranian capital.
The Iraqi official said, "It is the policy of the Iraqi government that this country should not be the starting point for actions harming the countries of the region."
In the meeting, Ebrahim Raisi claimed the Islamic Republic supports a united and strong government in Iraq.
Raisi said relations between Tehran and Baghdad must be expanded to establish more peace and stability in the region and the world.
Since the eruption of nationwide protests in Iran, regime officials have accused Kurdish opposition groups in northern Iraq of fueling the unrest, with the IRGC repeatedly launching deadly attacks on the neighboring country's northern territories.
The latest round of shelling of Iraqi Kurdistan region drew condemnation by Western countries as well as the Iraqi government.
Iraqi Foreign Minister Fuad Hussein decried the attacks as a violation of Iraq's sovereignty and Kurdistan Region Prime Minister Masrour Barzani also condemned the "violations" of Iraq and its Kurdish region's sovereignty.
The US also strongly condemned Iran's "violations of Iraqi sovereignty", calling on the Islamic Republic to stop attacking its neighbor.