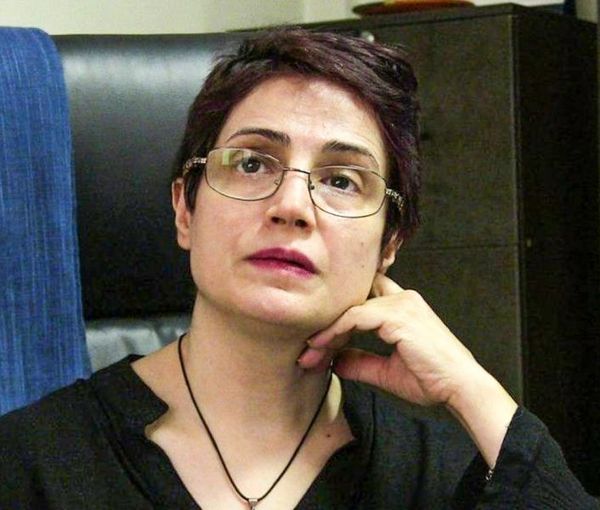 Iranian Lawyer Wins Award For Activities Against Death Penalty
Iranian human rights lawyer, Nasrin Sotoudeh, has won the Robert Badinter Award at the 8th World Congress Against the Death Penalty in Berlin.
The award was given to Sotoudeh for her activities in the fight against the death penalty and her efforts to abolish "this inhumane and irreversible punishment."
Many people were nominated for this award, but Sotoudeh was selected as the winner from among four finalists. She has spent many years in prison in Iran after defending other human rights advocates.
Robert Badinter, the former Minister of Justice of France, has been a long-time activist for the abolition of the death penalty.
Mahmoud Amiri Moghadam, Director of Oslo-based Iran Human Rights Organization received this award on behalf of Nasrin Sotoudeh and recited her message.
Referring to the death sentences issued against Iranian youths for participating in the anti-government protests, Sotoudeh in her message, asked the world to be the eyes and ears of Iranians at this difficult time.
The 8th World Congress against the Death Penalty took place in Berlin 15-18 November 2022. This event brings together more than1,000 participants from 90 countries– human rights activists and public figures who work towards the abolition of death penalty.
Amnesty International on Wednesday said the Islamic Republic is seeking to execute at least 21 people arrested during the protests after "sham trials" to intimidate dissent.
Sotoudeh represented imprisoned Iranian opposition activists and politicians as well as prisoners sentenced to death for crimes committed when they were minors.