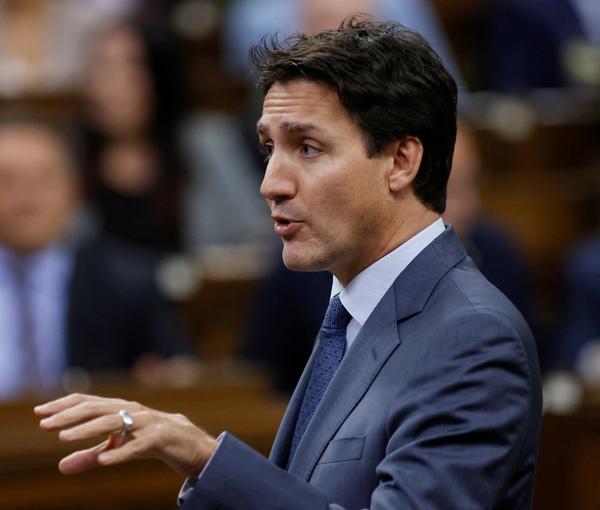 Ottawa Officially Bans Iranian Officials From Entering Canada
Canada's government has announced senior officials of the Islamic Republic have been officially banned from entering Canadian soil.
Minister of Public Safety of Canada, Marco Mendicino, in a news release on Monday said Canada has designated the Islamic Republic of Iran as a regime that has engaged in "terrorism and systematic and gross human rights violations."
"This means that tens of thousands of senior members of the Iranian regime, including many members of the IRGC, are now inadmissible to Canada," added Mendicino.
The list of senior officials encompasses a wide array of individuals in a regime that stands accused of perpetrating crimes against the people of Iran and other nations.
According to the Canadian government, heads of state, members of the Cabinet, ambassadors, senior diplomats, members of the judiciary, senior military and intelligence officials and senior public servants are included in the list.
"In addition to being banned from entering Canada, current and former senior officials present here may be investigated and removed from the country," added the press release.
Mendicino, further noted that "Ottawa is taking decisive action by designating the Iranian regime and its most senior officials including the IRGC … and the consequences will be severe."
He said this is the strongest sanction imposed on the Iranian regime yet, reiterating "we will continue to stand up for women's rights and fight for justice on behalf of the families of PS752. Canada will be a beacon for human rights around the world."
Ukraine International Airlines Flight PS752 was a scheduled international civilian passenger flight from Tehran to Kyiv, operated by Ukraine International Airlines. On 8 January 2020, it was shot down by the IRGC shortly after takeoff, killing all 176 passengers and crew aboard.
Meanwhile, Canada's Minister of Immigration, Refugees and Citizenship, Sean Fraser also asserted in a similar statement that senior officials of the Iranian regime and the IRGC are inadmissible to Canada.
Canada's Minister of Immigration, Refugees and Citizenship Sean Fraser
"Canada is a country that many have come to in search of a safer and more prosperous future for them and their loved ones. Canada has a vibrant Iranian population, some of whom fled oppression in the past, and we are determined to take the most effective steps to keep them and all Canadians safe," added Fraser.
Fraser went on to say that Iranian officials' actions are reprehensible, and their views have no place in Canadian society.
In another development, Canada's Prime Minister Trudeau in a tweet slammed the brutality of the Iranian government, saying "Canada denounces the Iranian regime's barbaric decision to impose the death penalty on nearly 15,000 protestors."
Expressing support for the Iranian protesters, Trudeau underscored that "the brave Iranians were fighting for their human rights – and we continue to stand united in support of them, and united against the regime's heinous actions."
The nationwide uprising, largely led by women, has seen daily protests in cities across Iran calling for an end to rule by hardline clerics in the aftermath of the death of a 22-year-old woman, Mahsa Amini, in the custody of morality police in September.
Back in October, Canada announced sanctions against Iran's Revolutionary Guard (IRGC), permanently banning over 10,000 of its officers from entering Canada.
At the time, Trudeau said Canada has had designated Iran's IRGC leadership, adding that "we will restrict financial transactions with the Islamic Republic of Iran associated with the IRGC and the proxies that support them. These actions are some of the strongest measures anywhere against Iran."