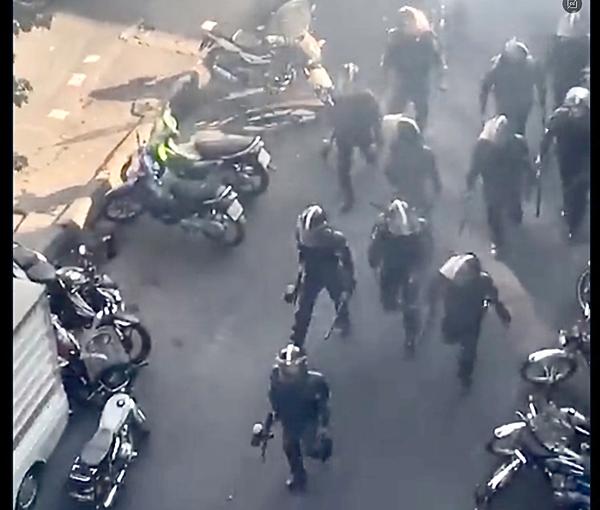 Iran Indicts 11 Protesters Over Basij Agent's Death
Iran's hardline judiciary has indicted 11 people over the killing of a Basij security force member during recent protests that could carry the death sentence.
News agency IRNA said some of the 10 men and one woman were charged with "corruption on earth", which can be punishable by death, for the alleged killing of a member of IRGC's Basij militia on November 3 in Karaj near Tehran.
The activist HRANA news agency said 336 protesters had been killed in the unrest as of Friday, including 52 minors. Thirty-nine members of the security forces had also been killed, while nearly 15,100 have been detained, it said.
Basij militia are always deployed against protesters and are notorious in using violence. So far, the government has not indicted any of its personnel for violence against citizens.
The Iranian government has labeled the protests as riots fomented by "enemies" including the United States.
UN experts have urged Iran "to stop using the death penalty as a tool to squash protests", noting that charges carrying the death penalty were brought against eight people in Tehran on October 29.
Iranians from all walks of life have taken part in protests, with unprecedented support voiced from abroad and by Iranian celebrities and athletes.
The unrest has added to strains in Iran's ties with Western powers which have imposed sanctions on Iranian groups and individuals linked to the crackdown.
German Chancellor Olaf Scholz said he favored a new round of European Union sanctions next week.
"We want to continue to step up the pressure on the Revolutionary Guard Corps and the political leadership," he said in a video posted on Twitter.