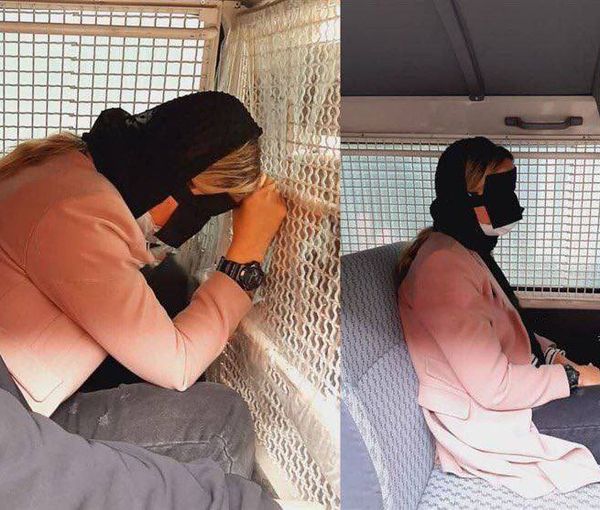 Iran Arrests Sister Of Executed Wrestler, Makes False Accusation
Iran's Fars news agency close to the Revolutionary Guard claimed Thursday that Iranian intelligence has arrested a person "who is an agent" of Iran International.
A short alert said that Elham Afkari was detained as she tried to "flee the country" as well as her husband and three-year-old daughter. She was accused of fomenting the current popular protests.
Afkari is the sister of Iranian wrestler Navid Afkari who was executed in September 2020, after participating in protests and being accused of killing a government employee. His execution led to strong domestic and international condemnations.
Two of Afkari's brothers are still in prison serving a jail term of 66 years between the two and the family has been persecuted for more than four years. Navid and his two brothers were subjected to extensive torture in prison.
Iran International, a London-based Persian broadcaster, reacted to the news by tweeting that Elham Afkari never "worked for or collaborated" with the network.
It also condemned the coverage of the news by Reuters and Aljazeera Arabic for repeating "the Islamic Republic's sheer lies" regarding Afkari's arrest.
The Iranian government has arrested an estimated 15,000 protesters since mid-September when demonstrations started after a young woman, Mahsa Amini, was killed in 'morality police' custody. Iranian lawmakers and officials have threatened many detainees with the death penalty.
An undated photo of the Afkari brothers before their ordeal began, Navid is seen on the left
The Islamic Republic's Judiciary is not independent and both prosecution and judges answer to the same bureaucracy that closely collaborates with intelligence services. The accused usually are denied the chance to choose their own attorneys and have little access to their case files. In cae of political prisoners, such as detained protesters, trials are generally unfair.
Iranian officials and government-controlled media have repeatedly accused foreign-based Persian media for fomenting the unrest, without presenting any credible proof. Three influential networks are based in London and provide news and views to audiences in Iran who have long been denied access to free media. Besides Iran International, Islamic Republic officials have also accused the BBC Persian service of agitating during the protests.
Tehran has accused foreign "enemies", meaning the United States and its allies of being behind the protests, although numerous rounds of demonstrations have taken place since 2017 by various social and labor groups.
In desperation to prove foreign conspiracies, the Islamic Republic may arrest more people and activists, and accuse them of collaborating with Iran International or other media outlets.