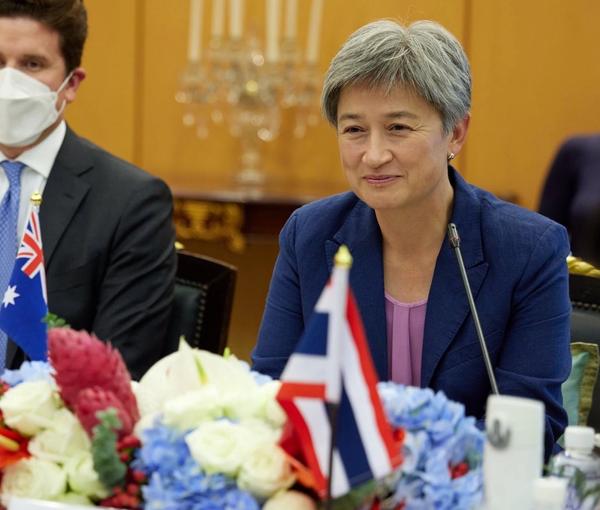 Australian FM Slams Crackdown On Iranian Protesters
Australia's foreign minister Penny Wong has condemned the deadly and disproportionate use of force against protesters in Iran.
In a statement on Thursday, Wong said the Australian government has been "alarmed" by reports that hundreds of people have been killed and many more injured, including dozens of children, as a result of the "heavy-handed" measures Iranian authorities have implemented to crack down on ongoing protests.
She added that Australia supports the right of the Iranian people to protest peacefully and "calls on Iranian authorities to exercise restraint in response to ongoing demonstrations."
"Iran's human rights record has been a longstanding and serious concern for Australia, and we have repeatedly raised our concerns with Iran in Canberra, Tehran, and multilateral forums," she went on to say.
She also reiterated that Australia joined Canada and New Zealand in expressing grave concerns about the situation in Iran to the United Nations Security Council, including Iran's position on the UN Commission on the Status of Women.
"Australia stands with Iranian women and girls in their struggle for equality and empowerment, and we will continue to call on Iran to cease its oppression of women. We are committed to promoting gender equality, women's empowerment, and ending violence against women and girls worldwide," reads her statement.
Earlier, Australian Prime Minister, Anthony Albanese condemned the crackdown by Iranian authorities and urged the Islamic Republic to respect the rights of protesters.