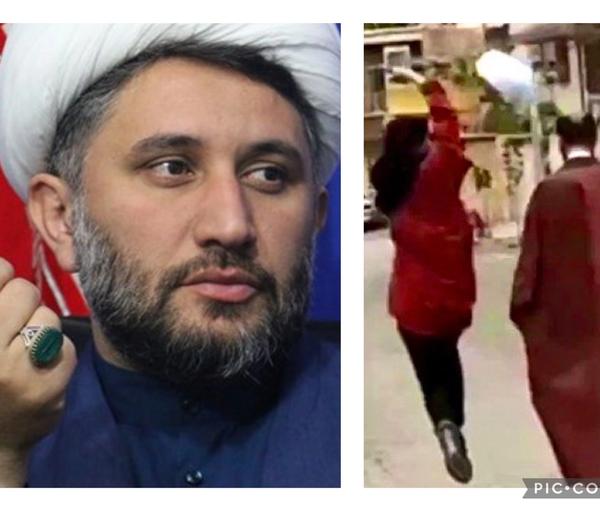 Iranian Turban Flippers 'Twisting Lion's Tail': Cleric Lawmaker
An Iranian member of the parliament says those who toss the turbans of clerics in Iran will see the result of their act as they are "playing the lion's tail."
Mohammad Taghi Naghd Ali said the turban-tossing protest movement in recent weeks is a "conspiracy of the devils."
"Clergymen may bear with it and be patient, but those who play with the lion's tail must be aware they would face the music," noted the representative of Khomeini Shahr in the Iranian parliament, not elaborating further.
Tossing the turbans of clergymen as they are walking in streets is now part of the current wave of antigovernment protests across Iran, which started as a reaction to the death of 22-year-old Mahsa Amini in custody of hijab police. Younger Iranians tired of government attempts to force them to observe the mandatory Islamic dress code and a restricted lifestyle, began protests and disobedience in mid-September.
The phenomenon has forced many clerics to tie their turbans under their chins or use other head coverings to keep them on their heads as they walk in the streets.
This new addition to the ongoing protests has caused a stir among regime officials and has even made Iraqi Shia cleric and politician Muqtada al-Sadr worried that the trend may spread to his side of the border as a form of protest to Islamic autocracy. He released a statement to condemn the act after many Iraqi young people started to dare their friends on social media to flip some turbans.