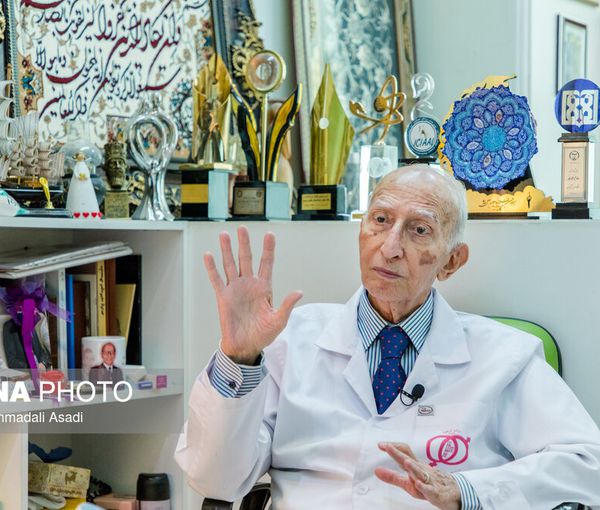 Islamic Republic's Agents Abduct 85-Year-Old Genetics Professor
Iranian plainclothes forces have abducted Dariush Farhoud, an 85-year-old professor of medical and clinical genetics known as the father of Iran's genetics. 
According to reports, Farhoud was arrested by the security forces at his home Sunday morning, and there has been no information about where and why he was taken. 
The renowned scientist had earlier criticized the Islamic Republic for its violation of women's rights.
Earlier this year, Farhoud criticized the regime's plans to ban pre-natal screening and legal abortions, describing them as violations of human rights. He called them a backward move to 200 years ago. 
The government's population and family planning policies include a ban on contraceptives, vasectomy and tubectomy, and prenatal screening for genetic abnormalities and congenital diseases.
Moreover, the parliament has passed legislation to outlaw tubectomy, vasectomy, and the free dispensation of contraceptives other than where pregnancy would threaten a woman's health. The health ministry has advised women over 35 to wait only a year before becoming pregnant again and under-35s to wait six months.
Medical experts have warned that the new legislation would also increase sexually transmitted diseases by restricting access to condoms.
Earlier in the year, Supreme Leader Ali Khamenei said efforts to increase the country's population are among the most urgent duties and essential policies of the Islamic Republic.