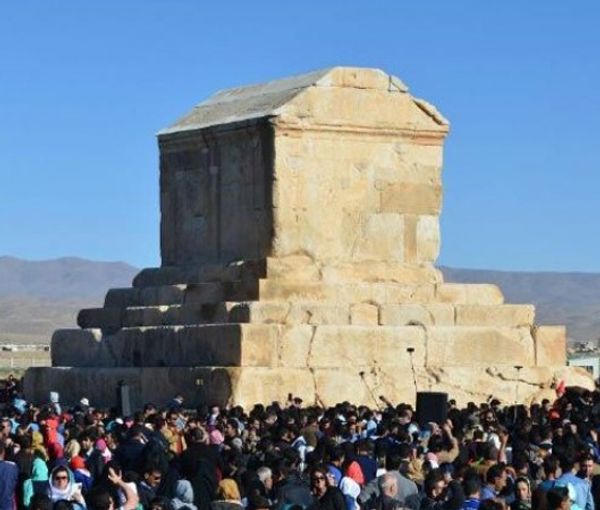 Iran's Regime Bans Gathering At Pasargadae In Fear Of Protests
The Islamic Republic has banned people from visiting the Pasargadae and Persepolis, ancient sites dating back to Achaemenid Empire on Cyrus the Great Day, in fear of antigovernment protests.
Ordered by the Islamic Republic's Supreme National Security Council, the Cultural Heritage Organization announced the three-day ban effective until after Saturday, October 29, which is considered by some historians as the death anniversary of Cyrus the Great, the founder of the first Persian empire the Achaemenids. 
To commemorate the king, many Iranians visit the Tomb of Cyrus on October 29, a mausoleum located in Pasargadae archaeological site as well as Persepolis, the ceremonial capital of the Achaemenid Empire, in the southern Fars province. 
In recent years, the Islamic Republic implemented security measures and even blocked roads leading to Pasargadae and Persepolis to prevent people from visiting the ancient sites or celebrating the occasion, considered as symbols of monarchy by the clerical regime. 
The measures were especially intensified since October 2016, when thousands of people gathered at the historical site and chanted antigovernment slogans such as "Iran is our homeland, Cyrus is our father." During and following the event, security forces arrested several people and the prosecutor of Shiraz, the provincial capital, announced "judicial cases" against the organizers. 
Iran is engulfed in unrest as people are holding daily protests against the Islamic regime since the death of 22-year-old Mahsa Amini, who died in custody of the hijab police.