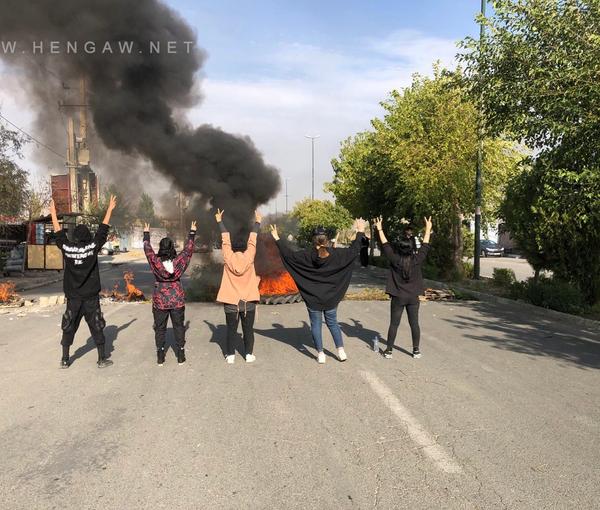 Hardliner Government, Radicalized Public Rule Out Dialogue In Iran
After weeks of intense protests in Iran, some factions within the regime seem to realize that a dialogue is needed with social groups to regain control of the country.
More frequent articles appear in government-controlled media about how to start public discussion and to listen to opponents. But academic Najafgholi Habibi, the former chancellor of Allameh Tabatabai University says the main precondition for a such a dialogue is immunity for individuals who take part in public discussion with hardliners close to the core of the regime.
In an interview with ISNA, Habibi maintained, however, that holding dialogue at the current juncture may not be effective at all.
Najafgholi Habibi, the former chancellor of Allameh Tabatabai University
Discussions advocated by some hardliner individuals and organizations including Judiciary Chief Gholamhossein Mohseni Ejei and the Iranian state TV controlled by the office of Supreme Leader Ali Khamenei have their roots in Khamenei's idea of "free thinking" or "open mindedness" that he put forward in the 2010s which initially aimed at the Iranian universities.
However, even then students who tried to be open minded in meetings with Khamenei found themselves in jail or were harshly criticised by hardliners after they disagreed or came up with new ideas that were not consistent with Khamenei's rigid mind frame. In other words, he supported open mindedness as long as open-minded people echoed his own words.
Habibi said in the interview that the universities shelved the idea after a short while as they found it impractical under the circumstances. But he did not say that Khamenei's toleration for different ideas have become even less in recent years after he decided that the entire government should be monophonic with no room for any idea other than his own hardline conservative doctrines.
What Habibi also failed to mention is that the political atmosphere has become so intense that when some traditional reformists recently were given a tribune on state TV, their mild comments infuriated many people on social media who simply reject the Islamic Republic.
In a recent case, social media users harshly criticised Ahmad Zeidabadi for suggesting the idea of communicating with the government on state TV. He said in a tweet after his first ever TV appearance that he "was sleepless that night because of fear of getting arrested." But this was not his only fear, he said in the tweet that he was afraid of criticism for taking part in a debate at the state TV no matter what he said.
Iranian journalist Ahmad Zeidabadi
Zeidabadi explained that he was even criticized for talking about non-violent struggle against a regime that attacks peaceful demonstrators with shotguns. Many also criticised him for talking with a regime thug, hardliner Sadeq Koushki, while security forces attacked young children in schools.
Addressing the government, academic Habibi said that the regime should have thought of maintaining dialogue with the people when there was still hope in improving the situation. Now, he said, we can only think of discussions only when confrontation with the people comes to an end.
Nonetheless, he said that the government is planning to launch Dialogue Houses within the universities. This, he said was too late. Universities now are the venues of the most radical demonstrations and harshest slogans with many F-words against Khamenei.
Meanwhile, knowing that the Supreme Council's idea of a dialogue is nothing more than voicing the Supreme Leader's ideas, Habibi reiterated that "all academics should be able to voice their ideas, not just one group of them, and all students have a right to have their ideas heard."
"The society can decide what is right and what is not only after all sides have voiced their ideas," he said, adding that "This is in the interest of the country." Habibi stressed that using force against the youths is useless and will not solve any problem.