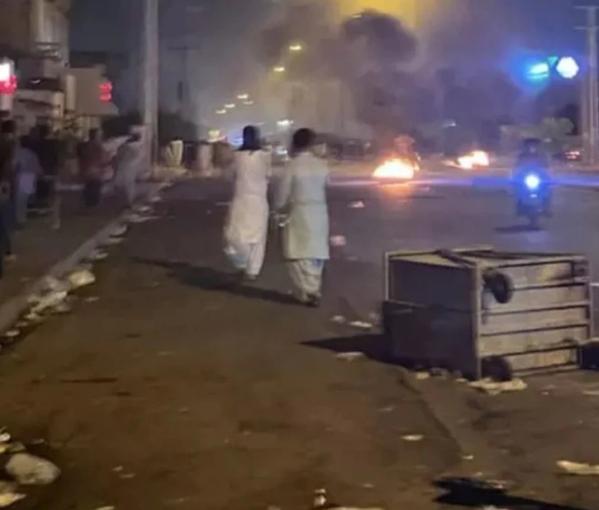 Gunmen Kill IRGC Colonel, Basij Militant In Southeastern City Of Zahedan
Unknown gunmen shot dead two officers of Iran's Revolutionary Guard (IRGC) in Zahedan, the provincial capital of the largely Sunni Muslim southeastern province of Sistan and Baluchestan.
An IRGC Colonel, identified as Mehdi Mollashahi, and Javad Keikha a member of the Salman Brigade, which belongs to IRGC's Basij paramilitary forces, were killed Tuesday when gunmen opened fire at them from a car and fled, the IRGC-affiliated Tasnim news reported.
The incident followed weeks of brutal crackdown by the IRGC and other Iranian security forces on protesters in Zahedan, who have joined the nationwide antigovernment protests triggered by the death in custody of 22-year-old woman Mahsa Amini.
Earlier in the week, the influential leader of Iranian Sunnis among the Baluch held Supreme Leader Ali Khamenei responsible for the September 30 massacre of Sunnis in Zahedan. 
The intelligence chief of the IRGC in the province was also shot dead earlier in the provincial capital Zahedan. According to Tasnim, in addition to Colonel Mousavi, three other members of IRGC and its Basij paramilitary force were killed and 32 more injured in Zahedan clashes.
The attack by the IRGC on protesters, September 30, left more than 90 unarmed Baluch citizens dead as reported by human rights watchdogs in Iran and abroad. Sunnis in Iran comprising at least 10 percent of the population have had a rocky relationship with the Shiite clerical regime for four decades.