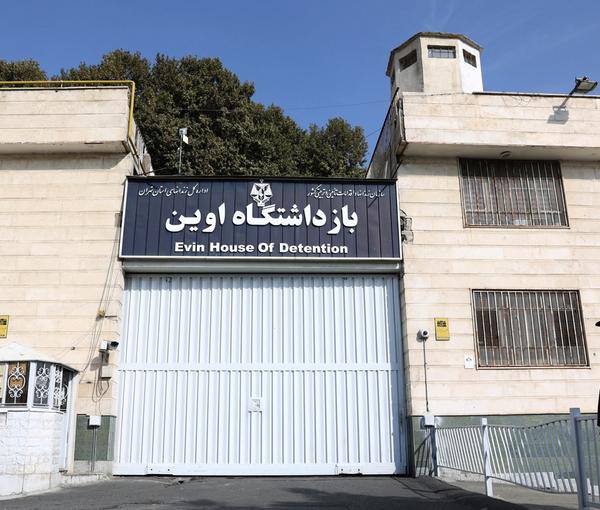 Iranian Media Under Pressure To Play Down Ongoing Protests
Although print media in Iran are under strict control and rarely publish news about the protests, security forces have arrested more than three dozen journalists.
There is a limited degree of discussion in websites and newspapers about how to deal with the protest movement by pundits who are allowed to speak with the media, but these discussions are also limited to opinions that do not cross the regime's red lines.
The most important red line they do not cross is stating that Supreme Leader Ali Khamenei controls all major security decisions and actions in Iran. And this is no surprise. If a media outlet calls the Supreme Leader out on any issue, its managers and reporters will be arrested. So, when the reformist Arman-e Melli daily suggests that "It is time to listen rather than to dictate," it needs to address that to Khamenei, but the media are so intimidated by his power that they do not even implicitly refer to him in such a context.
Prominent Iranian photojournalist Hassan Sarbakhshaian, in a series of tweets on 12 October, listed the names of 38 Iranian journalists who have been arrested by security forces between September 16 and October 10. Sarbakhshaian said the list is verified by the Committee for Protection of Journalists.
Since Sarbakhshian's tweet, a few of those arrested have been released and a few more journalists have been detained, so the figure must have remained around 40. This number is alarming enough for other journalists and media managers to thread carefully. In the meantime, some centrist papers whose reporters are already in jail have even changed their slant in favor of regime's rhetoric at the expense of annoying their readers.
According to Arman-e Melli, some reformist parties have written to President Ebrahim Raisi demanding permission to hold peaceful demonstrations, but Raisi has not responded, and no party, reformist or otherwise, is brave enough to write to the Supreme Leader. He is unreachable, untouchable and unaccountable.
Many observers in Iran have noted that political parties, as shock absorbers that could protect the government from serious street challenges, are non-existent in Iran. At another level, the president could have acted as a safety net between protesters and the Supreme Leader. But Khamenei has made the role of the President irrelevant. As a result, few protesters even mention Raisi's name and direct all strongly worded and often derogatory slogans at Khamenei.
Not only the 83-year-old ruler has not done anything to make it possible for top officials to engage with and try to pacify the demonstrators, but he has prevented such dialogues. Judiciary Chief Gholamhossein Mohseni Ejei last week called for dialogue with protesters, but in less than a day, Khamenei forced him to change his word and resume the usual non-compromising and threatening rhetoric.
Even on Thursday, some politicians such as Mohammad Ali Namazi renewed the call for national reconciliation, but Khamenei and the hardliner media supporting him shunned the idea.
Arman-e Melli quoted sociologist Taqi Azad Armaki as saying that "the new generation of Iranians are calling on the regime to pay attention to them. Otherwise, they are not 'revolutionaries' as foreign-based media call them. What Armaki ignored is that many media outlets in Iran would have also called them 'revolutionaries' if they were ever allowed to describe the country's situation as it is.
List of detained journalists as of October 12 -
Yalda Moayeri (photojournalist),
Nilufar Hamedi (Sharq daily),
Iman Behpasand,
Ruhollah Nakhaei,
Alireza Khoshbakht,
Zahra Tohidi,
Fatemeh Rajabi,
Mojtaba Rahimi,
Majid Tavakoli,
Marzieh Talai,
Massoud Kordpour,
Khosrow Kordpour,
Elaheh Mohammadi (Ham Mihan daily), her twin sister Elnaz Mohammadi (Ham Mihan daily),
Vida Rabbani,
Hamed Shafiei,
Ahmad Reza Halabisaz (photojournalist),
Sarvenaz Ahmadi,
Hassan Ronaghi Maleki,
Elmira Bahmani,
Batul Balali,
Samir Alinejad,
Jabbar Dastyar,
Mehrnoush Taghian,
Farshid Ghorbanpour (7 Sobh daily),
Arya Jafari (photojournalist)
Mobin Baluch,
Javad Shaker (editor of Sharif University's newspaper),
Alborz Nezami (Donya-ye Eqtesad daily),
Alireza Jabbari Darestani (Mehr news agency),
Siavash Soleimani,
Ali Khatibzadeh,
Shahram Azmoudeh,
Ali Salem (Sharq daily),
Sepideh Salarvand (documentary filmmaker),
Fardin Kamangar,
Mohammad Zare Fumani (Seda-ye Edalat daily),
Saba Sherdoust,
Milad Fadai Asl (who was arrested together with his wife).