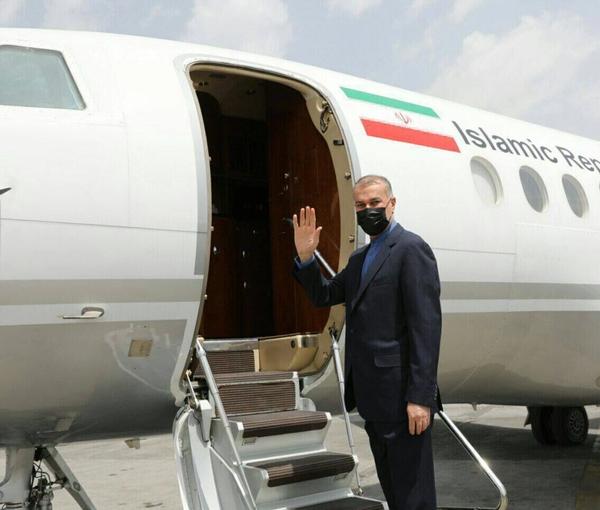 Iran's Foreign Minister Visits Armenia Following Military Drills At Border
Iranian Foreign Minister Hossein Amir-Abdollahian, heading a delegation, has traveled to the Armenian capital Yerevan on Thursday amid tensions in the region.
In his first visit to Armenia, Amir-Abdollahian is scheduled to meet with his counterpart Ararat Mirzoyan as well as some other officials in the country to discuss the latest regional developments.
This week, Iran's Revolutionary Guards (IRGC) held a large-scale military drill in the northwestern region of Aras along the borders of Armenia and Azerbaijan.
In mid-September, Iran warned that it would not tolerate any seizure of territory from Armenia by Azerbaijan after military clashes broke out between its two northern neighbors.
Armenia accuses Azerbaijan of attacking its towns to avoid negotiations over the status of the mainly Armenian-populated enclave of Nagorno-Karabakh in Azerbaijan, an enclave which is inside Azerbaijan but populated mainly by ethnic Armenians.
Iran has to an extent supported Armenia in the conflict with Azerbaijan and has warned that it would not allow any seizure of territory from Armenia proper by Baku. Tehran in the past has also expressed alarm at alleged Israeli military presence in Azerbaijan.
Iran's ally Russia, itself engaged in the military invasion of Ukraine, is a key power broker in the region and an ally of Yerevan through the Moscow-led Collective Security Treaty Organization (CSTO). Turkey backs Azerbaijan.