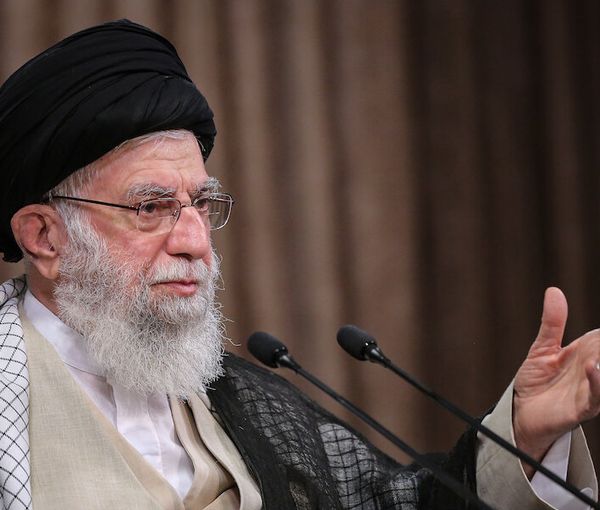 Insider Opposition Grows To Khamenei's Intransigence
Opposition to Supreme Leader Ali Khamenei from within his own government appears to be on the rise one month after the start of an anti-government uprising.
During this period, Khamenei has made it clear at least twice that he wants the protests to be crushed and protesters punished heavy-handedly. Although a few officials including Interior Minister Ahmad Vahidi and Mashhad Friday prayers Imam Ahmad Alamolhoda have echoed Khamenei's call for violent crackdown, several politicians including one government minister, a senior aide, and several lawmakers and former state officials have pointed out that the regime needs to make compromises on some of its values in order to peacefully curb the dissent.
Khamenei's senior aide Ali Larijani, a former speaker of the Iranian parliament, said in an October 12 interview with Ettela'at Newspaper, which is owned and maintained by Khamenei's office, that the regime's "insistence on its social values will elicit violent reactions on the part of the protesters." Quoting another state official as saying that more than 50 percent of Iranian women do not observe the government-imposed dress code, Larijani said: "When a behavior is so widely prevalent in the society it is wrong to involve the police in a bid to curb that behavior."
Meanwhile on October 11, referring to the government and Iranian hard-liners' attempt to impose a rekigious lifestyle on modern Iranian women, Tourism Minister Ezzatollah Zarghami asked in a tweet that "what should the people do if they do not wish to be guided by the morality police?"
Khamenei in an undated photo with Ali Larijani
On Friday, Khamenei's representative and the Friday prayers imam of Mashhad, accused the critics, including the minister, of undermining the holy Koran and Iran's constitutional law. He also accused the protesters of not believing in God and his prophet; an accusation that could entail the death sentence for the protesters.
On the same day, Iranian lawmaker, Gholamreza Montazeri, who is the deputy chairman of the Cultural Committee of the Iranian parliament, expressed his opposition to a violent crackdown on protests and called for understanding the new generation which comprises a majority of protesters.
However, instead of addressing Khamenei, which could have endangered his position as a lawmaker, he chose to address the Interior Minister who had echoed Khamenei's statement. He said: "If you deprive Iranian protestors of voicing their criticism of the system, they will turn to strangers and talk to them."
Earlier in this week, former labor minister Ali Rabiei and former presidential chief of staff Mohamad Ali Abtahi warned the government, and in fact Khamenei, that "if the dissatisfactions are not addressed properly, dissent will remain active and sooner or later it will find its way into the streets." They added that "the world is listening to the voice of Iranians' protest and stressed that this voice should be also heard inside Iran."
On Thursday, the editor of Jomhouri Eslami newspaper, Masih Mohajeri and senior cleric Ayatollah Abdollah Javadi Amoli called on the government, as they too shied away from addressing Khamenei for fear of repression, to understand the protesters and the causes of dissent and bring about changes that would make the government efficient in dealing with the country's problems.
However, regardless of all the criticism and advice from regime insiders, Khamenei finds it hard to listen to anyone. Earlier this week, when Judiciary Chief Gholamhossein Mohseni Ejei called for a dialogue between the government and the protesters, he was forced in less than a day to change his words and order the courts of law under his jurisdiction to deal with protesters with utmost firmness and not to ignore the slightest wrongdoing.