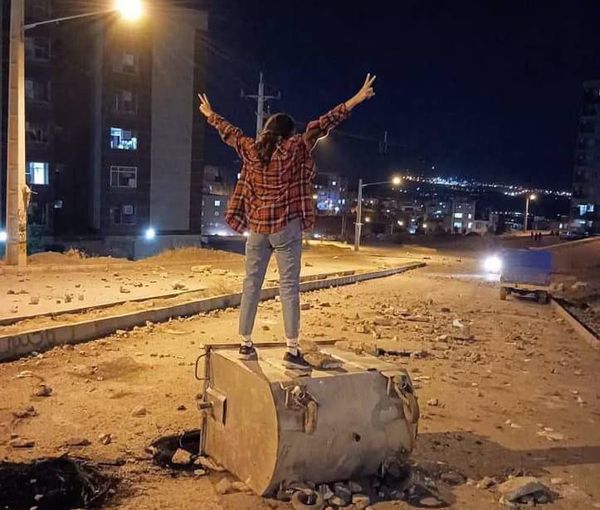 Several People Killed In Iran's Kurdish Majority Cities In 24 Hours
As antigovernment protests continue across Iran, right groups said Thursday at least seven people were killed during protests in Kurdish regions overnight. 
Kurdish rights group Hengaw said protesters in at least 10 cities had confronted "security forces' intense violence" on Wednesday night. It added that in the city of Kermanshah, direct fire from security forces killed two people. Three members of the security forces were also killed in Kermanshah and around 40 more injured, the group said, adding a fourth member of the security forces was killed in Mahabad.
According to Norway-based Iran Human Rights organization, at least 201, including 23 children, have been killed so far during the government's crackdown on the protests in at least 18 Iranian provinces.
The figure does not account for those possibly killed in Sanandaj and other cities with Kurdish population where the clashes have been particularly intense in the past three days.
Nearly four weeks have passed since the death in custody of 22-year-old Mahsa Amini that sparked the boldest challenge to Iran's clerical regime, but it seems the protests are getting stronger and garnering support from inside Iran and abroad, with workers from different industries staging strikes. 
A source in Sanandaj, the provincial capital of Kordestan province, said riot police were searching houses and arresting dozens of young people. "We have information from Baneh and Saqqez as well. They have arrested dozens of young people since yesterday, including teenagers," added the source, who spoke to Reuters on condition of anonymity.