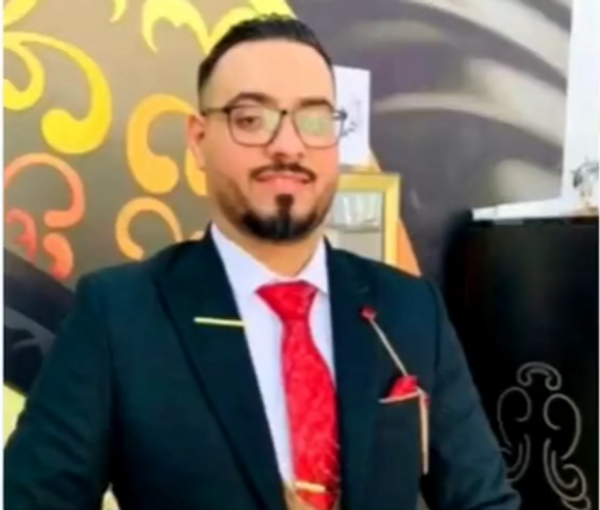 Political Activist Died In IRGC Intelligence Prison 'From Heart Attack'
Iranian political activist Emad Haydari has been killed in the custody of Iran's Revolutionary Guard's Intelligence unit in the southwestern city of Ahvaz, Iran International has learned. 
According to the obtained information, the IRGC has told his family that Emad died of a heart attack inside prison. 
Haydari (Heidari) was arrested about 10 days ago by security forces in his home in Ahvaz in the southwestern province of Khuzestan, without any apparent charges. A few days later the security forces stormed his home again and confiscated all the mobile phones of his family members. In the following days, they informed one of the members of the family that he died of heart failure. 
They also asked the family to bury his body without any media presence and without a large funeral service, and also arrested two of his brothers as well as one of the family's elders. 
Since the beginning of the current wave of protests across Iran, the authorities have killed many people and resorted to tactics to cover up their crimes. The Islamic Republic also officially announced on Friday that Mahsa Amini – the 22-year-old woman whose murder in police custody sparked the uprising – died of a heart attack despite copious evidence that indicate she died due to brain trauma caused by blows to her head. 
In some cases, such as Nika Shakarami and Sarina Esmaeilzadeh, the authorities claimed they mysteriously fell out of buildings, and aired forced confessions of some family members to support their narrative.