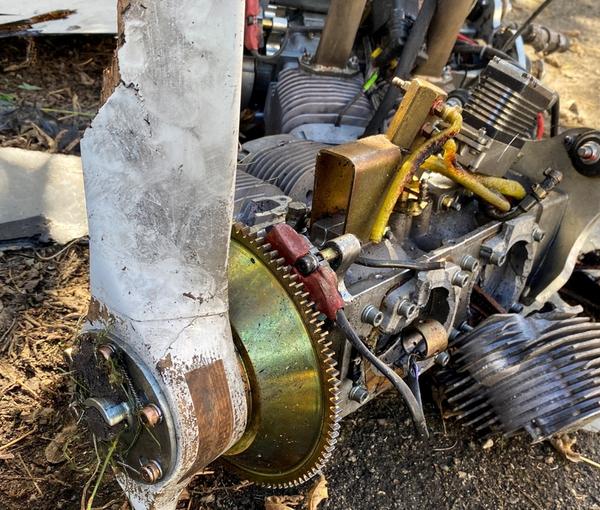 'Actively Neutral' Iran Faces Fresh Drone Allegations From Ukraine
Tehran this week denied reports about supplying military drones to Russia, while the Kyiv region was targeted apparently by several Iranian-made drones.
Oleksiy Kuleba, head of the Kyiv military administration, said that six explosions 75km south of the city early Wednesday, wounding one in a military base at Bila Tserkva, had been carried out by Iranian-made Shahed 136 delta-wing 'kamikaze' drones.
Air force spokesman Yuriy Ihnat told Ukrainian television the drones had been launched from Russian-held territory to the south, with six others shot down. In remarks widely picked up by international media, Ihnat called the threat signaled by the attack "serious," while Ukrainian President Volodymyr Zelensky reportedly discussed with commanders the "new types of weapons that the aggressor has begun to use." Ukrainian officials earlier suggested the drones offer Moscow an easily-assembled, cheap alternative to high-precision missiles.
Iran's foreign ministry spokesman Nasser Kanaani had said October 3 that media reports were "baseless" and that Tehran was committed to "active neutrality and opposition to war and the need for a political settlement of the differences between the two sides and away from violence."
A Shahed drone on display in Iran in 2021
US National Security Advisor Jake Sullivan in July warned Iran had agreed to supply drones to Russia after a visit by commanders to an Iranian air base, although US National Security Council spokesperson John Kirby said July 29 there were still "no signs of purchase." Subsequent claims by US officials over Iran supplying drones have been anonymous.
Bombs, lobbyists, and air defenses
Ukraine has lobbied heavily in Washington, including recently sending a troop of female soldiers, and now argues that Russia's use of Iranian drones justifies the US supplying more advanced weapons, a call echoed by some advocates of Ukraine and commentators.
An electronic piece from reportedly an Iranian drone used in Ukraine. October 6, 2022
Despite the Iranian foreign ministry's insistence that Tehran is neutral in the conflict, its Supreme Leader Ali Khamenei praised Vladimir Putin for his "initiative" of invading Ukraine, during their meeting in Tehran on July 19. Iran has long been a "strategic ally" of Russia, having supplied the ground troops in Syria to save President Bashar Assad's government in the civil war.
Without an effective air-force due to decades of sanctions, Iran has developed domestic drone production, beginning with surveillance in the 1980-88 war with Iraq and progressing into carrying munitions. Some analysts argue Russia's own development of drones has been hampered by air-force commanders' preference for piloted airplanes.
Regional leaders in drone production are Israel and Turkey. Ankara has supplied Ukraine since 2019 with the advanced Bayraktar TB-2 while also acting in the current conflict as the main mediator between Moscow and Kiev. Despite being a top-ten global arms exporter and a leader in UAVs, kamikaze drones and precision-guided missiles, Israel has been criticized by Ukraine for not supplying weapons.
Ukrainian President Volodymyr Zelenskyy said in September he was "in shock because I don't understand why they couldn't give us air defenses." Politicians of various hues in Israel, where around 15 percent of voters are Russian-speakers, are loath to undermine good relations with Moscow.