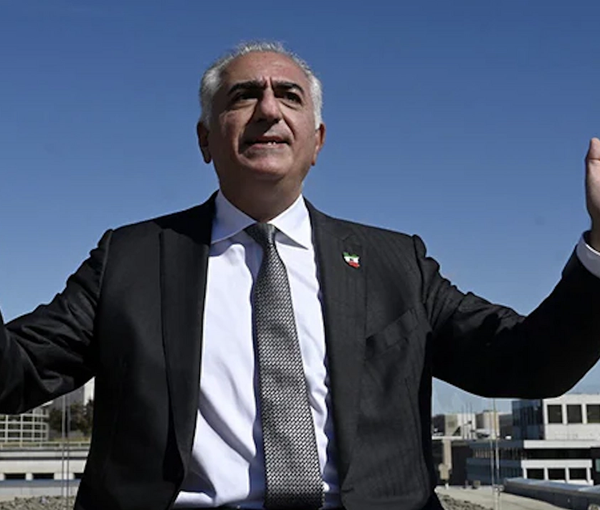 Strikes, Protests Will Bring Iran's Regime To Its Knees - Exiled Prince
Iran's exiled Prince Reza Pahlavi has hailed the protests and strikes by different social groups in the country, describing them as the right way to victory.
In a tweet on Tuesday, the son of the late Shah of Iran said, "Multiple reports indicate the spread of strikes from cultural and educational sectors to the service and industry sectors," calling it "a step in the right direction."
"Nationwide strikes alongside nationwide protests will bring this regime to its knees," Pahlavi added.
In an interview with Jerusalem Post on Monday, October 3, he described the current uprising in the country as the beginning of a revolution, saying, "We are indeed in more than tumultuous times in my country. We are in revolutionary times."
"The popular uprisings we are seeing in hundreds of cities and towns across Iran have a very clear goal: the overthrow of the Islamic Republic and the establishment of a secular democracy based on human rights," he said.
Earlier in the day, he also called US President Joe Biden not to enter an agreement with Tehran that would financially benefit the Islamic Republic's repression machine.
As protests in Iran – sparked by the death of 22-year-old Mahsa Amini in police custody -- continue well into their third week, pundits and politicians speculate that Iranians are more angry than scared, and the government needs to be wise enough not step on mental mines, warning that suppression will make the protests more violent.